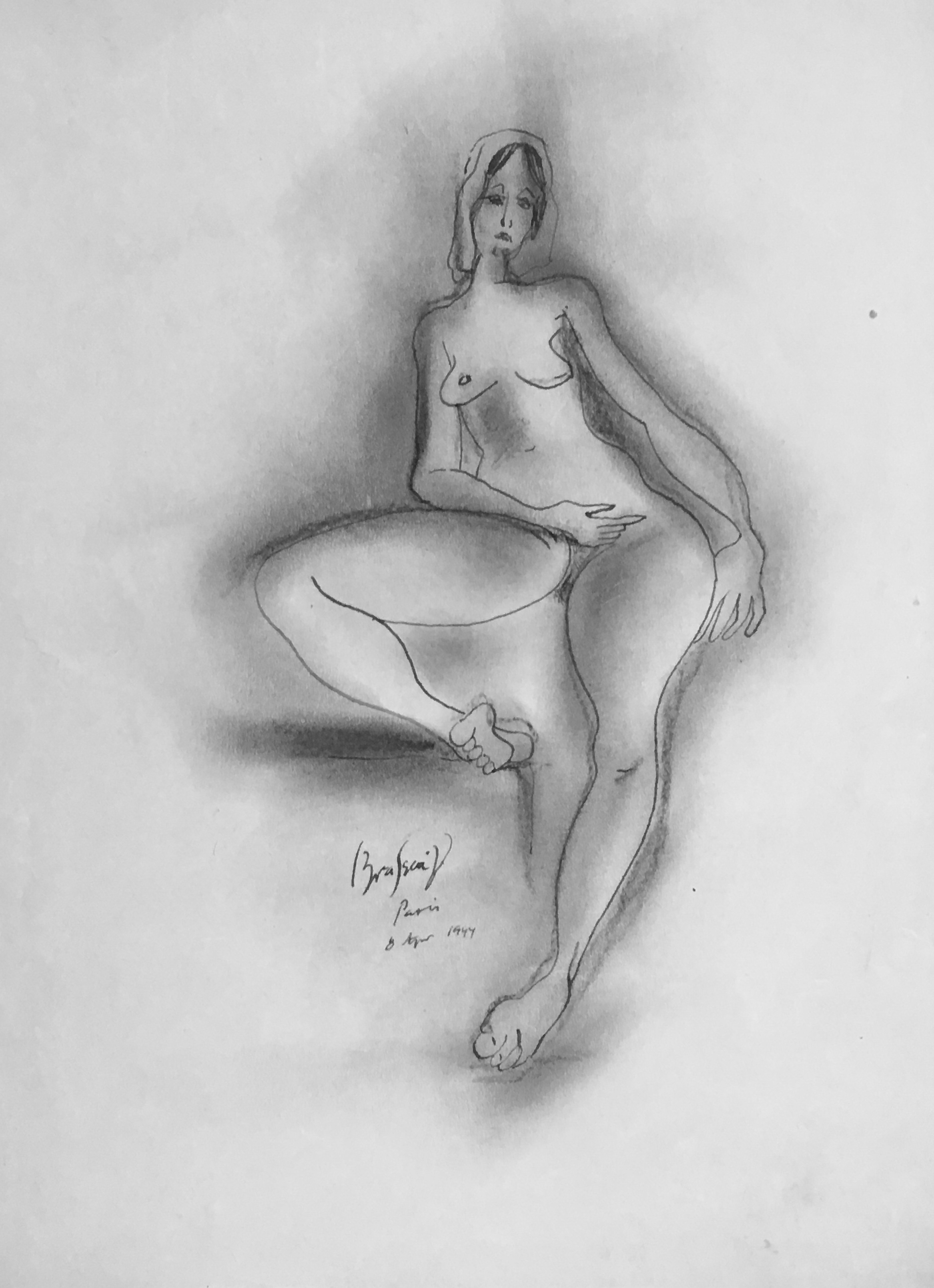 sold to a private collection (Hungary)
Description
Brassai was an acknowledged figure in the 1930s for the Parisian art world as artist, photographer and writer aswell. During the II. World War in the occupied Paris he was working for Picasso, who claimed Brassai's drawings are his real art. Although he thereafter decided to do photography as an artist, he could not take photos in the city during the German occupation, so he created drawings again. Coffee houses, brothels, dark streets inspired him. This sensual drawing was created in this period.
Details
Artist
Brassaï (1899 - 1984)
Technique
ink, cole on paper
Provenance
from Hungarian private collection
Packaging and free Shipping

With 25 years of experience in shipping Art worldwide, we provide safe packaging and shipping to our customers. Shipping and packaging are free of charge only if the list price shown on our website is accepted without discount or lower offers.

Shipping of etchings, lithographs and prints comes usually in tubes without the frame to be safe

For Shipping of paintings and sculptures we provide individually created wood boxes
The fine photography is packaged in safety boxes

All our packages we ship are insured (all risk)