Amerigo Tot (1909-1984): "Talking Artworks" special exhibition
2011. December 08. - December 23.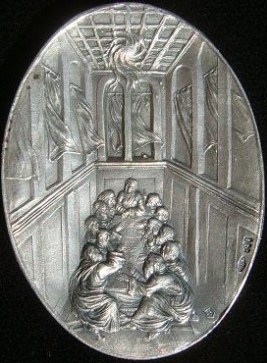 The exclusive presentation shows sculptures, graphics and archive photos of Amerigo Tot (1909-1984) coming from the George Lang (Láng György) legacy, a New York based collector with Hungarian roots , from Italian and German private collections and from the legacy in Hungary.
The memorial room in the Koller Gallery has been inaugurated in 2010 and honours the artistic legacy of Amerigo Tot. Our efforts are continued this year by a presentation of works, which have not been on display in Hungary yet. With our exhibition "Talking artworks" we would like to start an initiative, that regularly unveils works of the artist fallen into oblivion and thereby we would like to offer an insight into the artistic diversity of Amerigo Tot as one the great masters of the 20th century.
The works for sale all have a certificate of authenticity signed by the legacy.
Exhibited artworks
The exhibited artworks will be uploaded here after the end of the show
Impressions from the exhibiton