Horváth, Szabó and Szenteleki
2009. October 15. - November 01.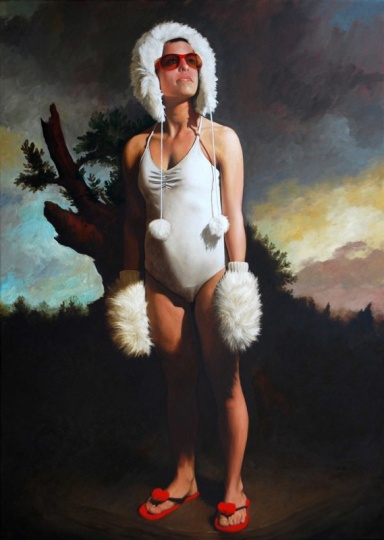 On October 15 at 6 p.m the group exhibition of three young painters and at the same time friends (Roland Horváth, Ákos Szabó and Gábor Szenteleki) opens in our gallery. The exhibition offers the possibility to have a close look at the artists' thoughts and deeper feelings. To quote Henry Ward Beecher: "Every artist dips his brush in his own soul, and paints his own nature into his pictures."
On Roland Horváth's works everyday objects are completely transformed and get a new meaning. The things we got used to seem to be animated, they even seem to communicate to us while being observed. Ákos Szabó paintings sometimes cause a stir, sometimes calm down the observer, but it is impossible to walk by without any reaction. They are always daring, full of secrets and mysteries. Gábor Szenteleki is observing what really defines us, what is hidden behind our everyday masquerade. This is the reason why his paintings often surprise us, they won' t let us pass without observing them closely.
The exhibited artworks as well as the photos taken at the vernissage can be seen 1 week after the exhbition opening.
Impressions from the exhibiton