István Szőnyi (1894-1960)
2013. October 01. - November 03.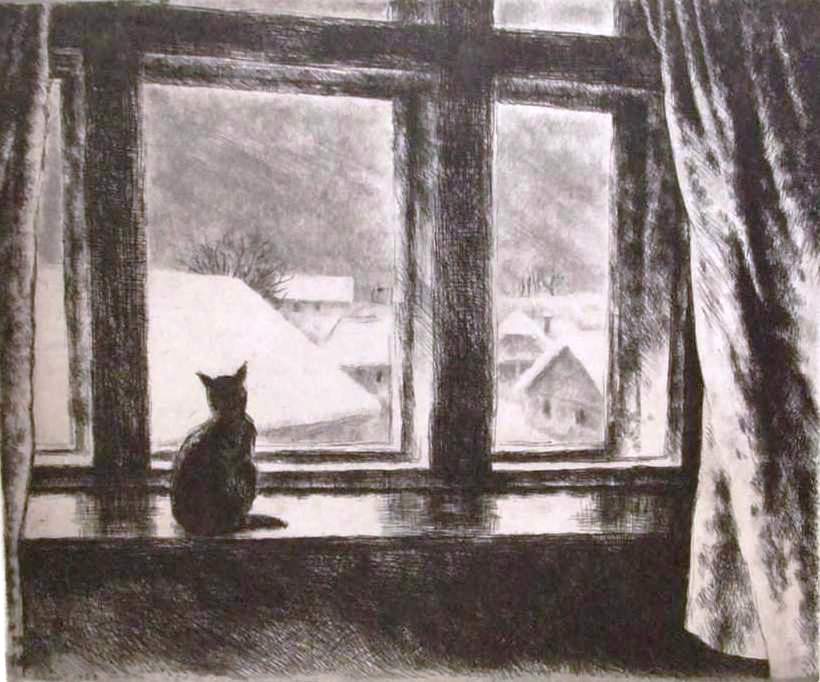 We celebrate our gallery's 60th anniversary with a special programme. Our graphical exhibition series presents each month works by a different graphical artist.
Szőnyi István was one of the most outstanding masters of modern Hungarian painting, having played a major role in the upswing of the graphical tradition and its reaching high artistic levels. In 1923 he moved to Zebegény and a new period in his painting started. He also travelled to Germany and Italy and participated at the Venice Biennale. He exhibited at the Műcsarnok Nude-exhibition, his work was accepted at the Museum of Fine Arts, Budapest. His paintings became more and more harmonic, more idyllic. His main sujet was the landscape of Zebegány and everyday life of the countryside. His masters: Károly Ferency and István Réti. He received numerous awards for his work (1949 Kossuth-award, 1952 Merited artist, 1956 Outstanding artist). A museum has been established in his studio in Zebegény.
Impressions from the exhibiton