János Kass (1927-2010)
2013. November 04. - December 01.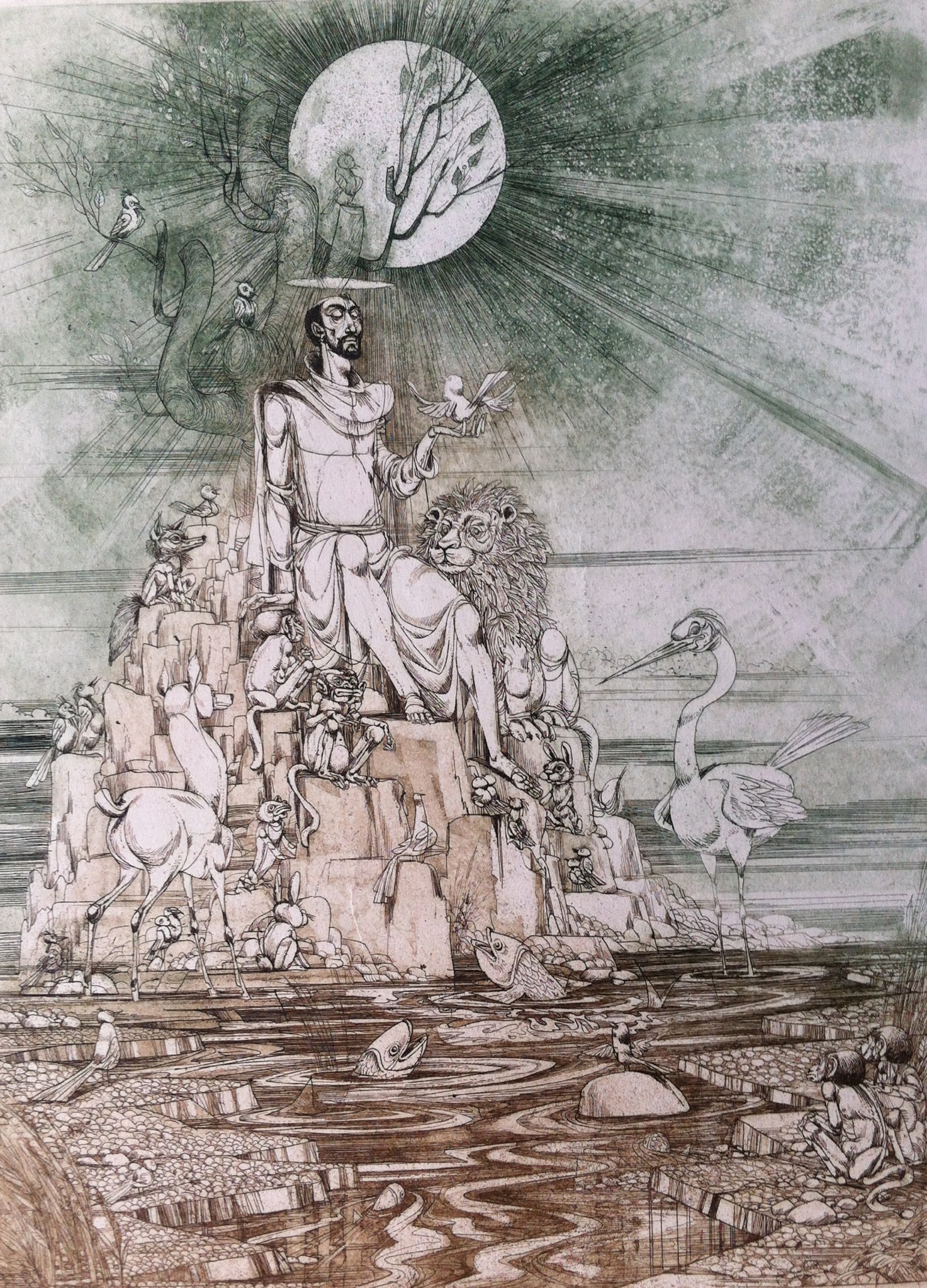 We celebrate our gallery's 60th anniversary with a special programme. Our graphical exhibition series presents each month works by a different graphical artist.
János Kass is an extraordinary diverse artist: painter, sculptor and graphical artist, he also designed stamps and movie posters. During his rich artistic life, he has been working in nearly all areas of graphical arts and various genres, doing drawings, different techniques of graphical multiplication, book illustrations. The roots of his arts can be found in the Hungarian culture and the constantly renewing forms of modern arts equally. The various artists genres had always a productive effect on his work, literature and music play a major role in numerous outstanding works. His series often show the gist of a creative period and a style. János Kass' s numerous works can be found in the Hungarian National Gallery. Since 1985, the János Kass Gallery in Szeged shows a permanent exhibition.
Impressions from the exhibiton