Margit Artner - Her 12 most beautiful etchings
2014. April 07. - April 27.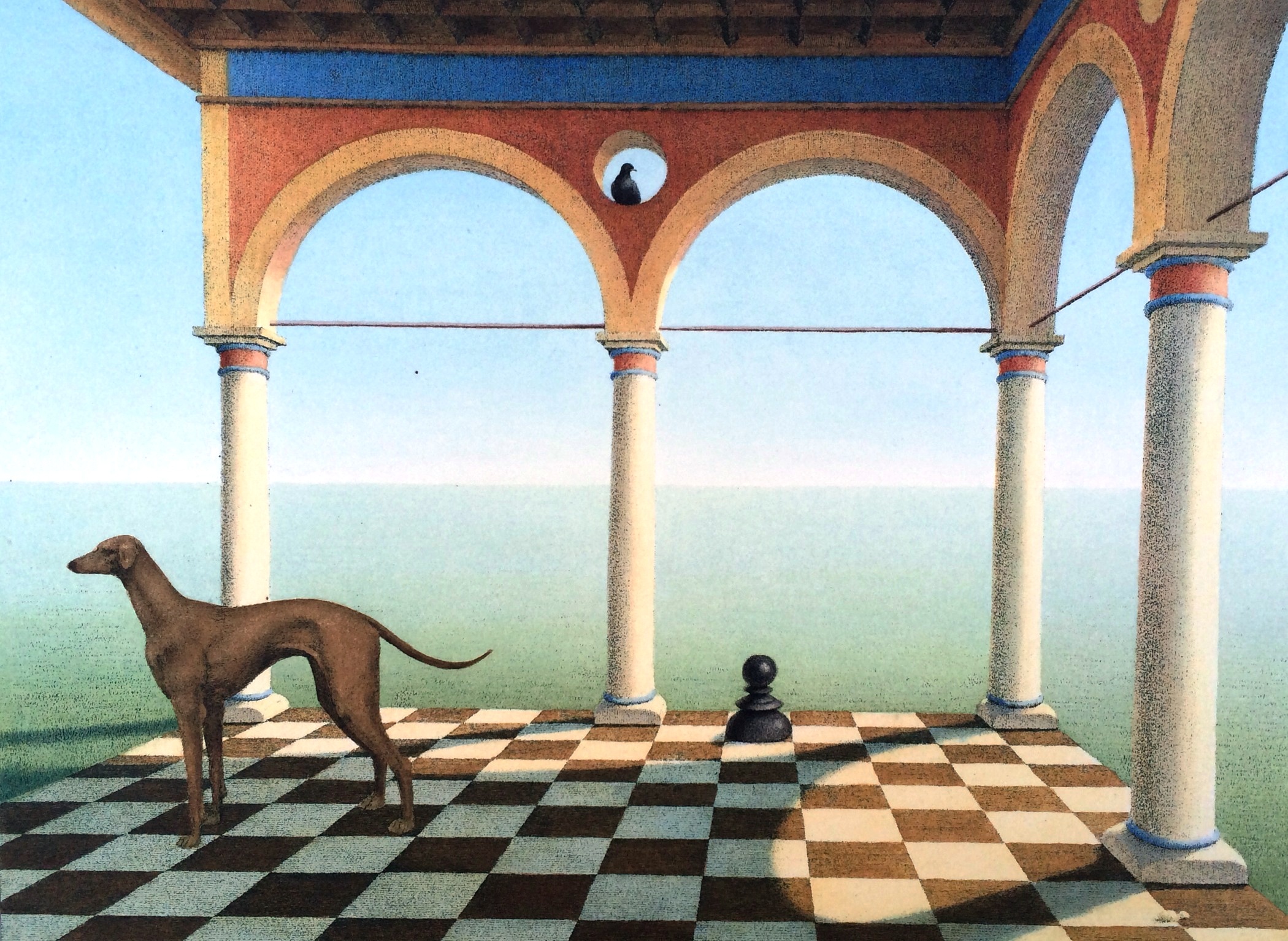 The graphic artist Margit Artner was born on January 16, 1954 in Budapest. Between 1968-1972, she attended the secondary school for fine and applied arts. She started her career with illustrations of books and newspapers. Since 1974, she deals with etchings, which she is mostly known for today. Her first individual exhibition took place in the Csepel Gallery in 1982. Many others followed in Hungary, Germany, Japan, Sweden, Italy and Cyprus.
The charm of the arts of the Renaissance or the accuracy of the Dutch paintings are combine without any pathos, as a source of inspiration. Elsewhere, friendly figures of fairy tales can be seen, or the middle ages, real or as a product of phantasy. Dream and fairy tales, the order and calmness are often combined in the gay playfullness of the graphics.

The exhibition - in occassion of Margit Artner's 60th birthday - shows the artist's images that are at the edge of dream and reality. Her very fine etchings and the gentle colours mirror a calm restraint. On her artworks the quiet, meditative, surreal and metaphysical images are combined.

Impressions from the exhibiton