Pál Molnár C. (1894-1981) and Dávid Rátonyi (1985-2012)
2012. March 22. - April 01.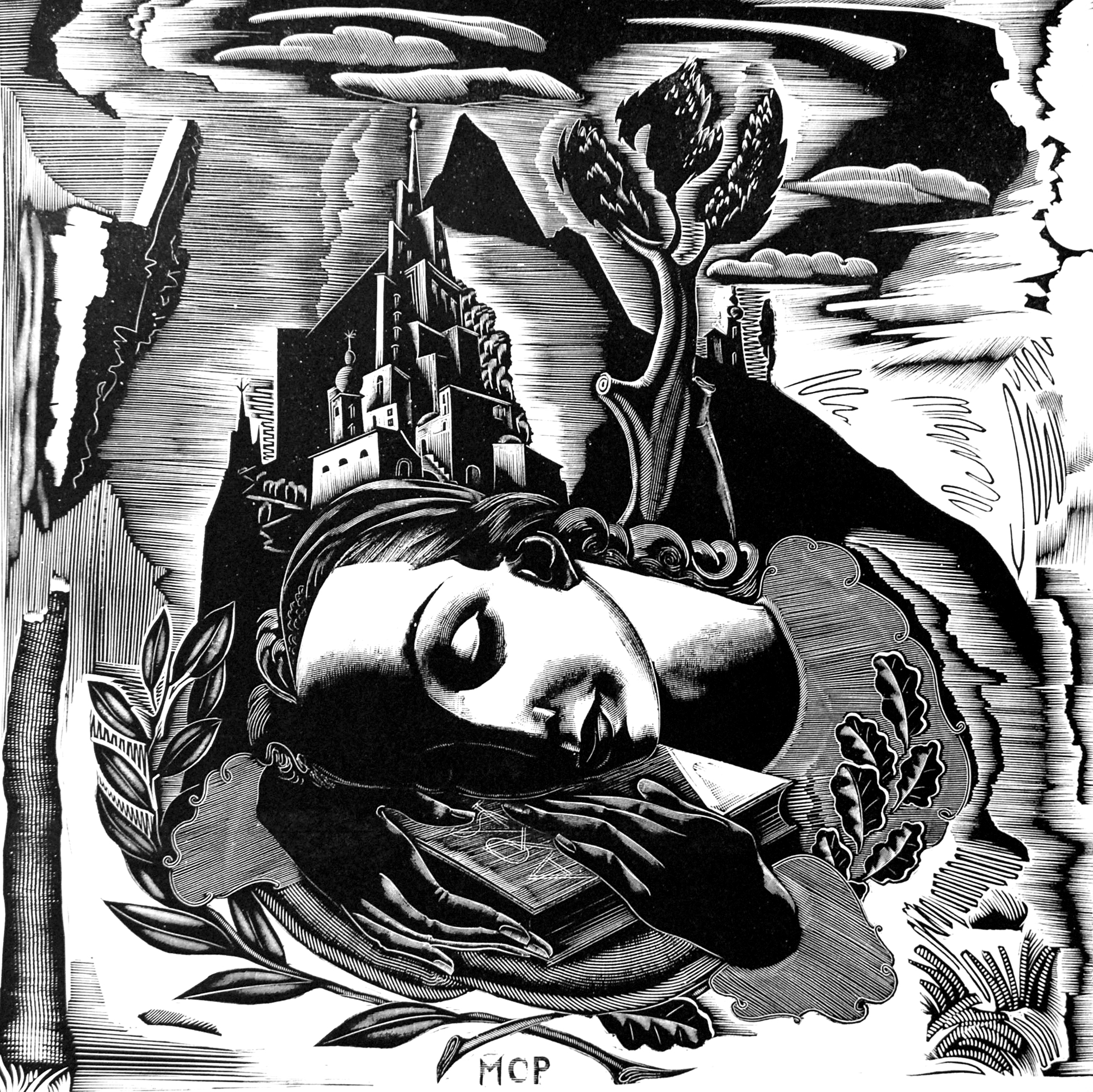 The current exhibition in the Koller Gallery offers room to two old, but newly blossoming art techniques: the woodcut and the cyanotype.
The rich oevre of Pál Molnár C., who is also internationally well known – just to mention the Grand Prix at the Great Exhibition in Paris twice -, refers to the polihistors of the Renaissance. This outstanding figure of the Roman School is an artist in the most different genres. Although painting can be called dominant field of creation – e.g. his religious fresco paintings -, other techniques can be found in his oeuvre: sculptures, posters, drawings and especially the woodcuts for his book illustrations (Dante; Rostand: Cyrano de Bergerac; The life of Benvenuto Cellini and many more). The exhibition offers mainly an insight into the latter.
In a world of technically perfect digital photography, the pictures developed with the old techniques seem to be an archaic phenomenon. Dávid Rátonyi, a young contemporary photo artist, makes his images, cyanotypes (blueprints) come alive through old noble procedures (camera obscura), with the aim to preserve, revive and present. His thematically sensitive images of landscapes, cities, still lifes and portraits as well as his photos created in the studio of Pál Molnár C. are truly a curiosity.
Impressions from the exhibiton