Tamás Vilmos Kovács
2011. June 24. - July 03.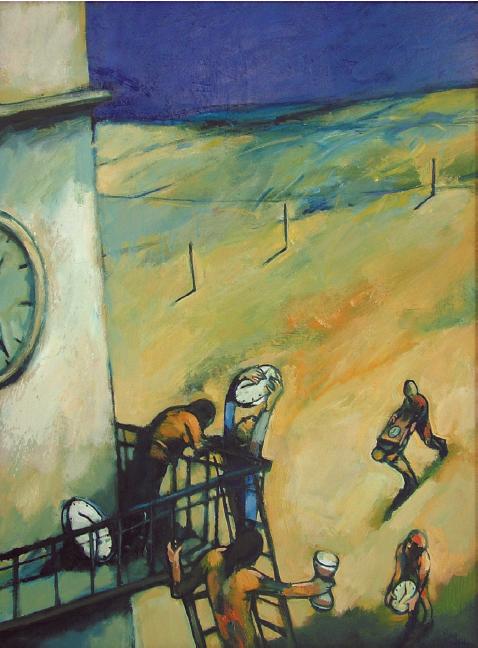 Tamás Vilmos Kovács is counted among the group of established Hungarian contemporary figurative painters. Often, while observing his works, the artist's personality shines through. His works differ from those of his contemporaries in their individual themes and forms, the use of the colours. The fundamental colours dominate, with minimal commingling interference. His individual figures appear like spots in the room, seemingly created for the observer, but at the same time withdrawn. They exist in extraordinary spaces, relying on each other but are still alone, although they sometimes form a group. Not their faces show their emotions but their gestures, the focus of their attention, their position in the room, their relation to other figures. Human figures without faces, hiding their emotions. The topics of Kovács's painted or carved works are at the same time personal and archetype themes: the ambivalent relation between the individual and society is shown to us.
The cooperation with the Koller Gallery is not new, but this is his first solo exhibition in the gallery. The occasion is his 60th birthday. Loyal to his way of working, mainly newly created works are shown, supplemented with only few older works. The jubilee exhibition is a celebration for the artist, for art and last but not least for the visitors.
Impressions from the exhibiton