Victor Vasarely (1906-1997): The joy of movement
2014. November 14. - December 31.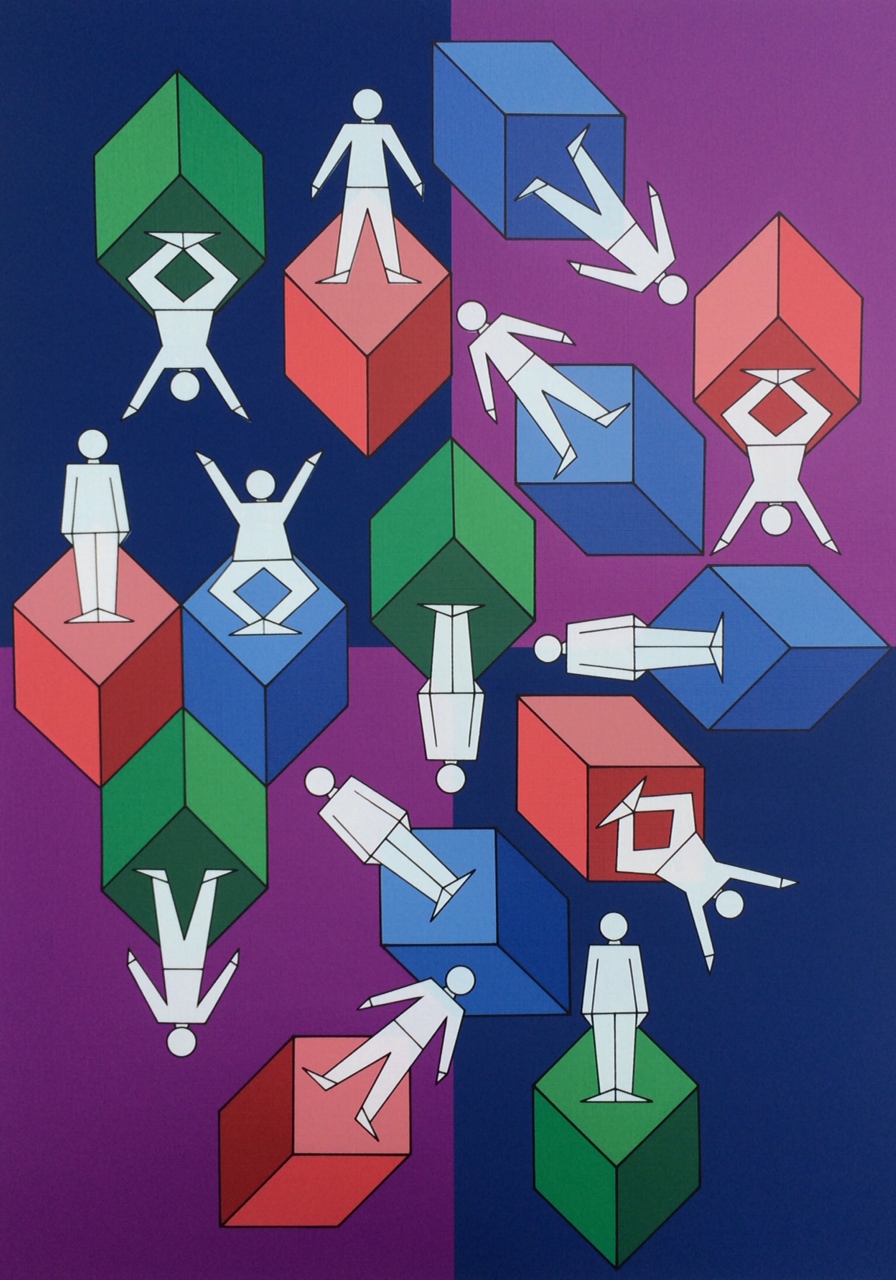 Victor Vasarely is the most important representative for the Op-Art, that is to say optical painting. Primarily he is using geometrical and mathematical shapes, and his works built of the human spatial perception show the feeling of movement and vibration. In Paris in 1930 he has developed a number of attributes of his art: the black-and-white and color contrast, the perspective built of parallelism. In this time motion became an important factor for him, the visual creation of kinetic and the merging of the geometric shapes.
His works are exhibited in many international collections and museums (New York, Paris, Pécs). Since 1987 the Vasarely Museum in the south wing of the Zichy- Palace in Óbuda shows his works in continuation as well as the Vasarely foundation in Aix-en-Provence (http://www.fondationvasarely.fr/uk/index.php).
The exhibited silkscreen selection on show are related to movements in Sport.
Impressions from the exhibiton