Visions from Italy
2016. March 16. - April 30.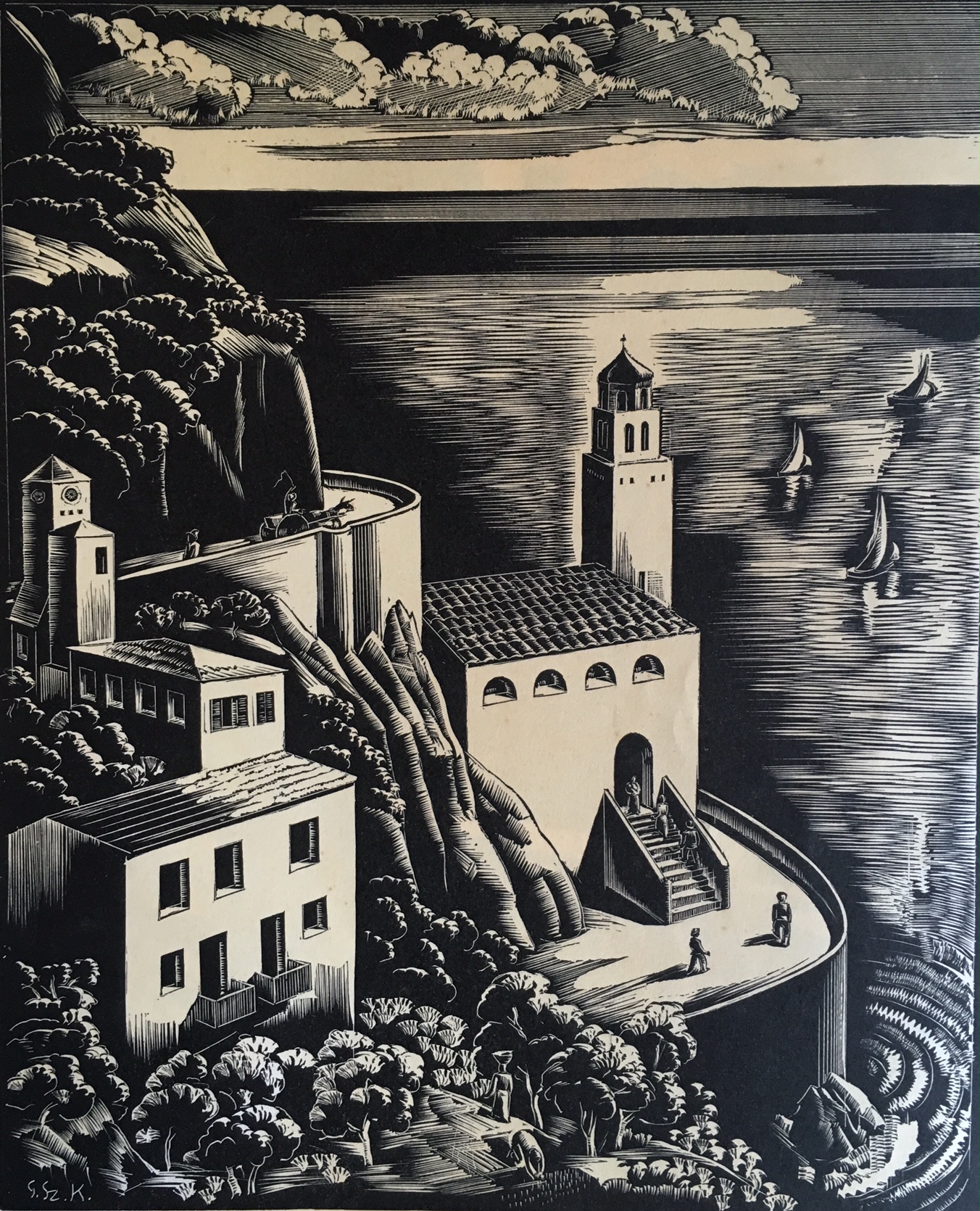 His graphic works are mostly dating from 1930-1931, are determined by the influence of his Roman experience as scholar. His themes are organized around the Italian towns' squares and streets. Following the neo-classical solutions, his motives are characterized by the pure creation of form, the diagonal image editing and the influence of the Renaissance art.
The atmosphere of his works is calm and balanced, even if the characters are imbued with some kind of movement. The dynamic of his precise woodcuts are determines by the black and white surfaces contrast. His figures are inspired directly from the Renaissance paintings and from everyday surroundings. Later works influenced by the Hungarian rural life show the his previously developed style. He made several series, illustrations and advertising graphics as well.

Impressions from the exhibiton