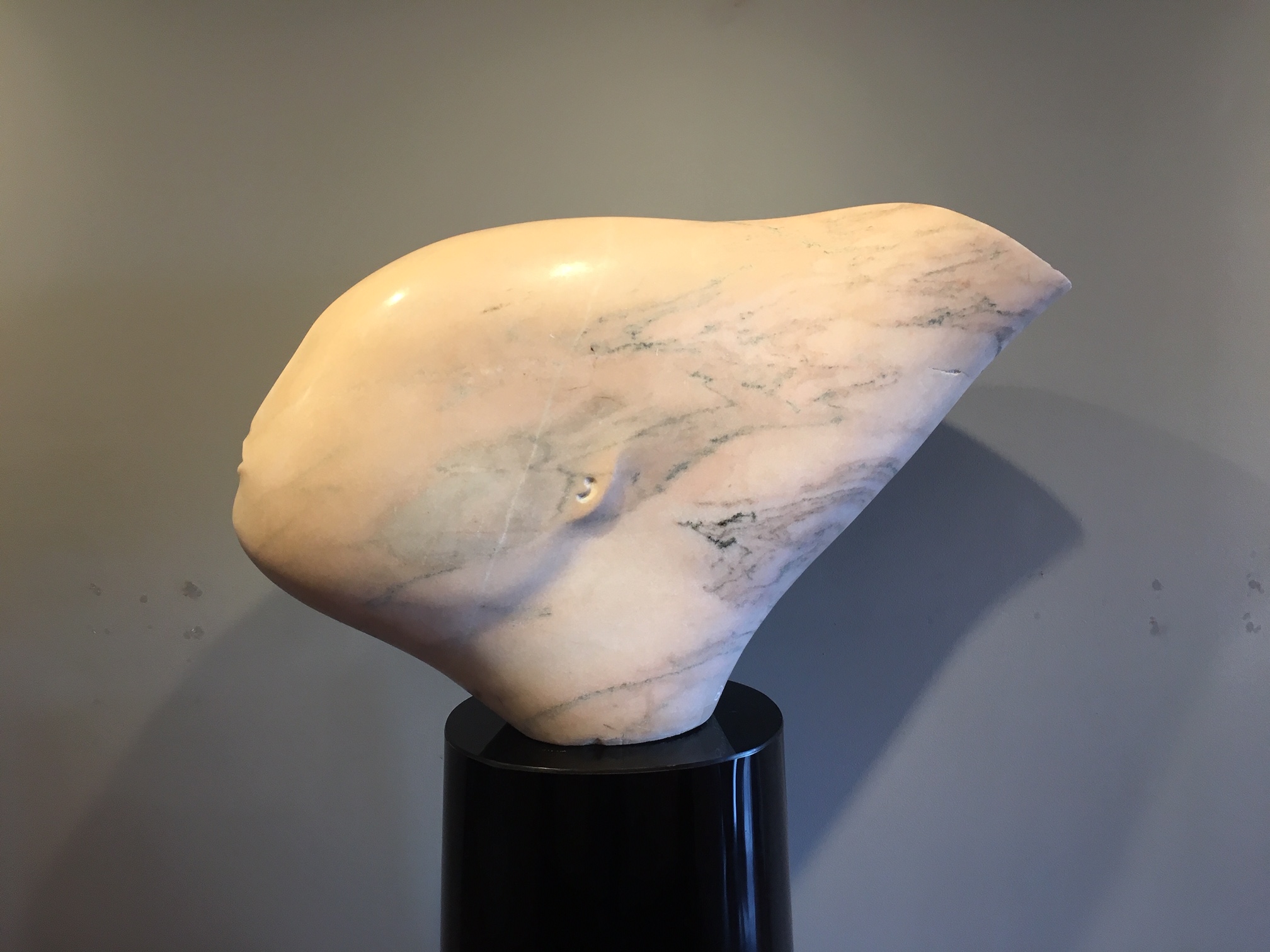 Sold (Hungarian private collection)
Description
The "Big Ligheia" is a siren from the Greek mythology. This statue cites the ancient Egyptian and Greek statuary with the clean forms and block structure and goes by the archaic epochs and it is also connected with the European Brancus and Arp sculptor's style.
Miklós Borsos was inspired by a same titled artwork of Giuseppe Tomasi di Lampedusa when he created this statue which was exhibited on the 33th Bienale in Venice.
The book about Miklós Borsos - was edited in 1967- is illustrated with pictures of his statues. When we meet the Grecian Ligheia siren we can experience our defencelessness mortality against the pitiless and eternal nature.
The siren brings death and she is very dangerous but beautiful and tempting. She was the symbol of death's acceptances on the Hellenic tombs. The "Big Ligheia" artwork is created in high quality: the clean and simple forms are significantly dramatic. At the shaping of its polished and smooth surface the touching was so important just like the vision.
The style of the artist's statues came along from the archaic plastic lingo. His artworks are defined by the blocks and big coherent surfaces and they diffuse calmness, harmony and Mediterranean mood.
Miklós Borsos's creation had a long journey before it arrived to Hungary: after the debut on Bienale in Venice in 1966 it was exhibited in Gallery S. Huber in Zürich in Switzerland in 1967 and after that until 2019 it was in an American private collection.
The artwork is made of Hungarian red marble and it is a real rarity and it is one of the most beautiful art piece of its era.
Details
Artist
Borsos, Miklós (1906 - 1990)
Packaging and free Shipping

With 25 years of experience in shipping Art worldwide, we provide safe packaging and shipping to our customers. Shipping and packaging are free of charge only if the list price shown on our website is accepted without discount or lower offers.

Shipping of etchings, lithographs and prints comes usually in tubes without the frame to be safe

For Shipping of paintings and sculptures we provide individually created wood boxes
The fine photography is packaged in safety boxes

All our packages we ship are insured (all risk)