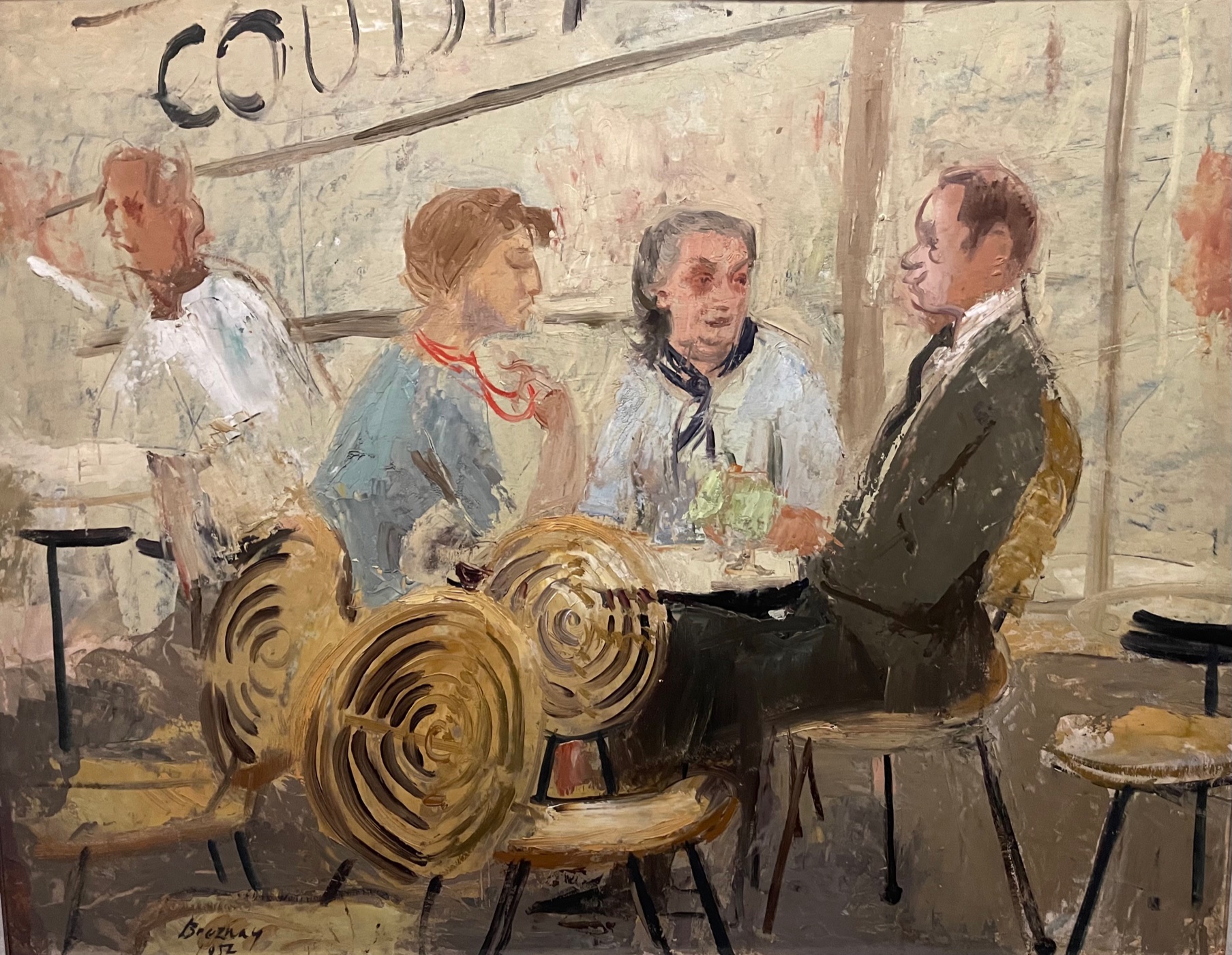 Private collection Hungary
Description
István Szőnyi, who had a teaching assistant in 1938-39, had a great influence on the painting of József Breznay. Even during his college years, he won the Rome Scholarship twice, giving him the opportunity to spend more time in the Eternal City, gaining in-depth knowledge of the arts.
His art is classical, realist impressionist, but basically following the painting traditions rooted in painting in Nagybánya. His world of rich emotions, intellectually clean, sophisticated works also radiate intimacy, serenity, and some kind of happiness beyond the earth.
As is his work Society. In his oil painting we see a company sitting around a table, merrily "chatting", their idyllic tranquility disturbed at most by the gentleman who is sitting next to them.
After his trip to Paris in 1957, a revolution took place in the art of József Breznay. He started working with various techniques (acrylic, oil), the colors of his paintings almost blossomed, and his way of depiction became lighter. The same color-rich image the Society has created in that year (1957).
Details
Artist
Breznay, József (1916 - 2012)
Condition
Packaging and free Shipping

With 25 years of experience in shipping Art worldwide, we provide safe packaging and shipping to our customers. Shipping and packaging are free of charge only if the list price shown on our website is accepted without discount or lower offers.

Shipping of etchings, lithographs and prints comes usually in tubes without the frame to be safe

For Shipping of paintings and sculptures we provide individually created wood boxes
The fine photography is packaged in safety boxes

All our packages we ship are insured (all risk)