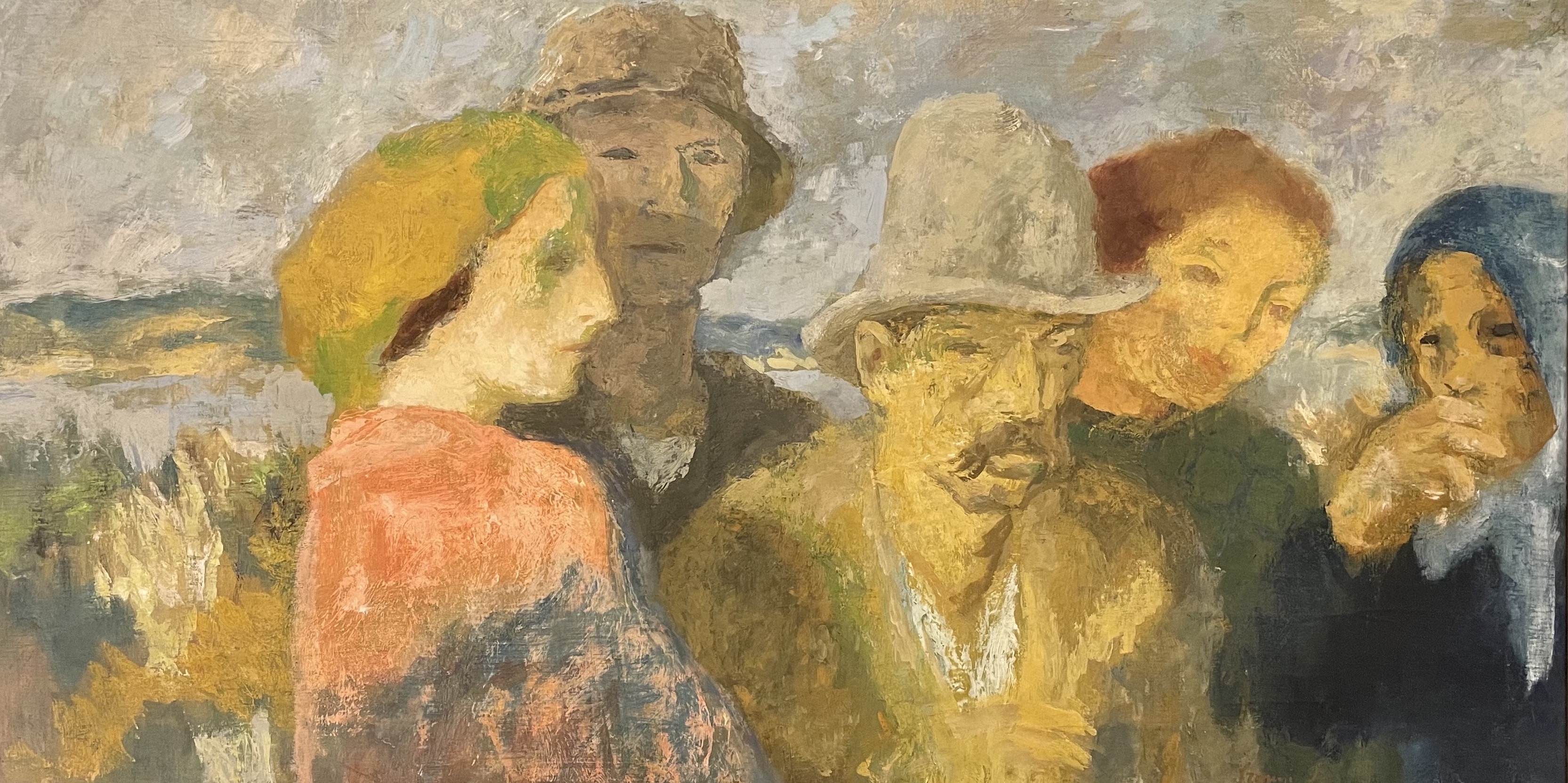 Private collection Hungary
Description
One of the most remarkable creators of modern Hungarian painting was István Szőnyi, whose masters were Károly Ferenczy and István Réti. In college, he was most influenced by Art Nouveau and Rembrandt's subtle glazes and Renaissance light-shadow painting, in his early works he sought expressive drama and the unity of atmospheric plen air painting. Then his painting took a sharp turn in 1923 after he moved to Zebegény. Szőnyi loved to capture the picturesque landscape of the village next to the Danube Bend, but he was also fond of depicting the everyday events of peasant life, as illustrated in his painting "Family in Zebegény, with the Danube in the background".
At the heart of his composition is the family of many members in the title, behind which is the picture of the magnificent Zebegényi landscape and the Danube. From the 1930s onwards, he painted a series of Szőnyi's main works, mostly with tempera, bright (sunny) subtle colors and soft tones. The "Family in Zebegény, with the Danube in the background" was made with such a technique. his work perfectly reflects the style of Postnagybánya that he represented with his art.
Details
Artist
Szőnyi, István (1894 - 1960)
Title
Family in Zebegény, in the backround with the Danube
Packaging and free Shipping

With 25 years of experience in shipping Art worldwide, we provide safe packaging and shipping to our customers. Shipping and packaging are free of charge only if the list price shown on our website is accepted without discount or lower offers.

Shipping of etchings, lithographs and prints comes usually in tubes without the frame to be safe

For Shipping of paintings and sculptures we provide individually created wood boxes
The fine photography is packaged in safety boxes

All our packages we ship are insured (all risk)