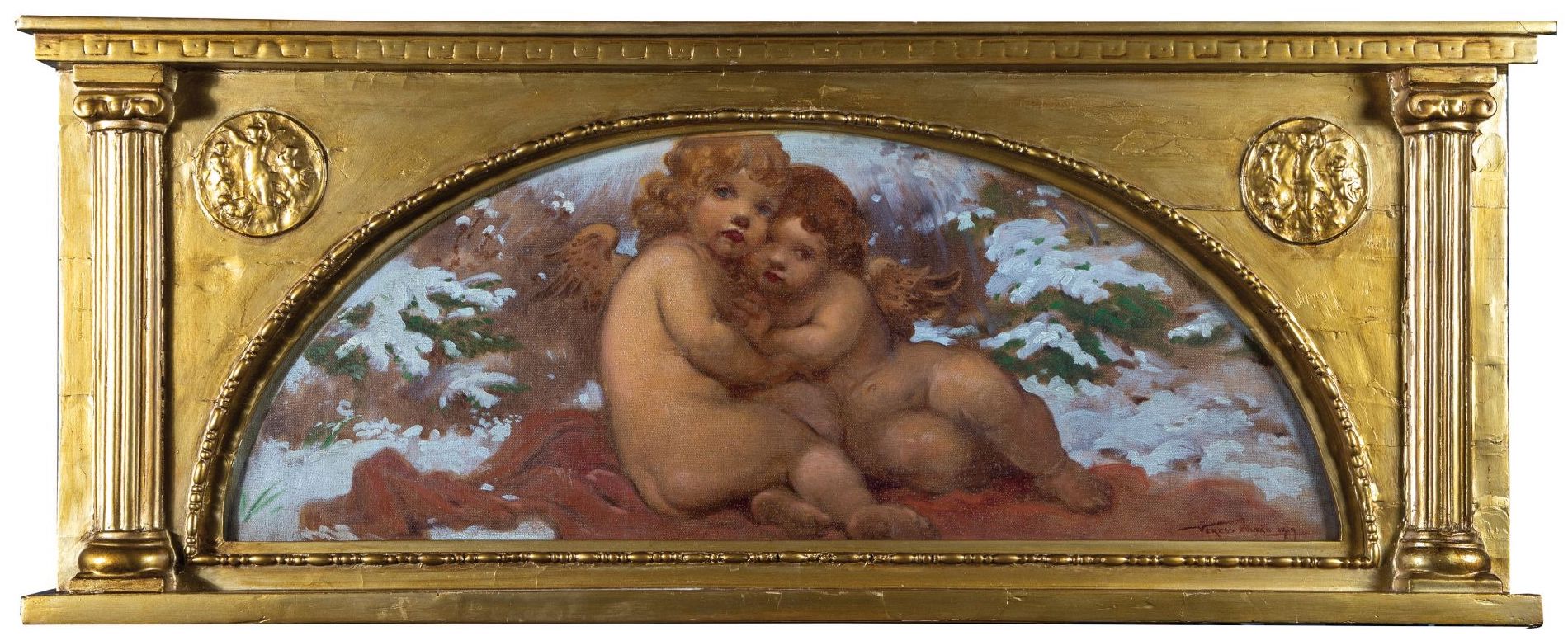 Private collection (Hungary)
Description
Zoltán Veress, who also works as a painter and restorer, studied at the Academy of Fine Arts in Munich between 1890-95, where Liezen-Mayer and Hackl were his masters. In 1902 he participated in a collective exhibition in Cluj-Napoca, as a restorer he restored the frescoes of the Pécs Cathedral, the Coronation Church in Budavár and the Győr Cathedral.
Among the master's works we can find mostly multi-shaped, religious-themed paintings, such as the Didergő putts.
At the heart of his composition are the two-winged child figures "shivering" on the red drapery set on the snow-covered ground. Thick yet soft lines contour their block-forming shape into a triangular composition.The material painting of the figures' proportional body shows that how well their creator, Zoltán Veress - whose paintings have been sold by large auction houses like Christie's or Bonhhams - handled the brush.
Details
Artist
Veress, Zoltán (1868 - 1935)
Signed
signed: Veress Zoltán 1919
Condition
Packaging and free Shipping

With 25 years of experience in shipping Art worldwide, we provide safe packaging and shipping to our customers. Shipping and packaging are free of charge only if the list price shown on our website is accepted without discount or lower offers.

Shipping of etchings, lithographs and prints comes usually in tubes without the frame to be safe

For Shipping of paintings and sculptures we provide individually created wood boxes
The fine photography is packaged in safety boxes

All our packages we ship are insured (all risk)