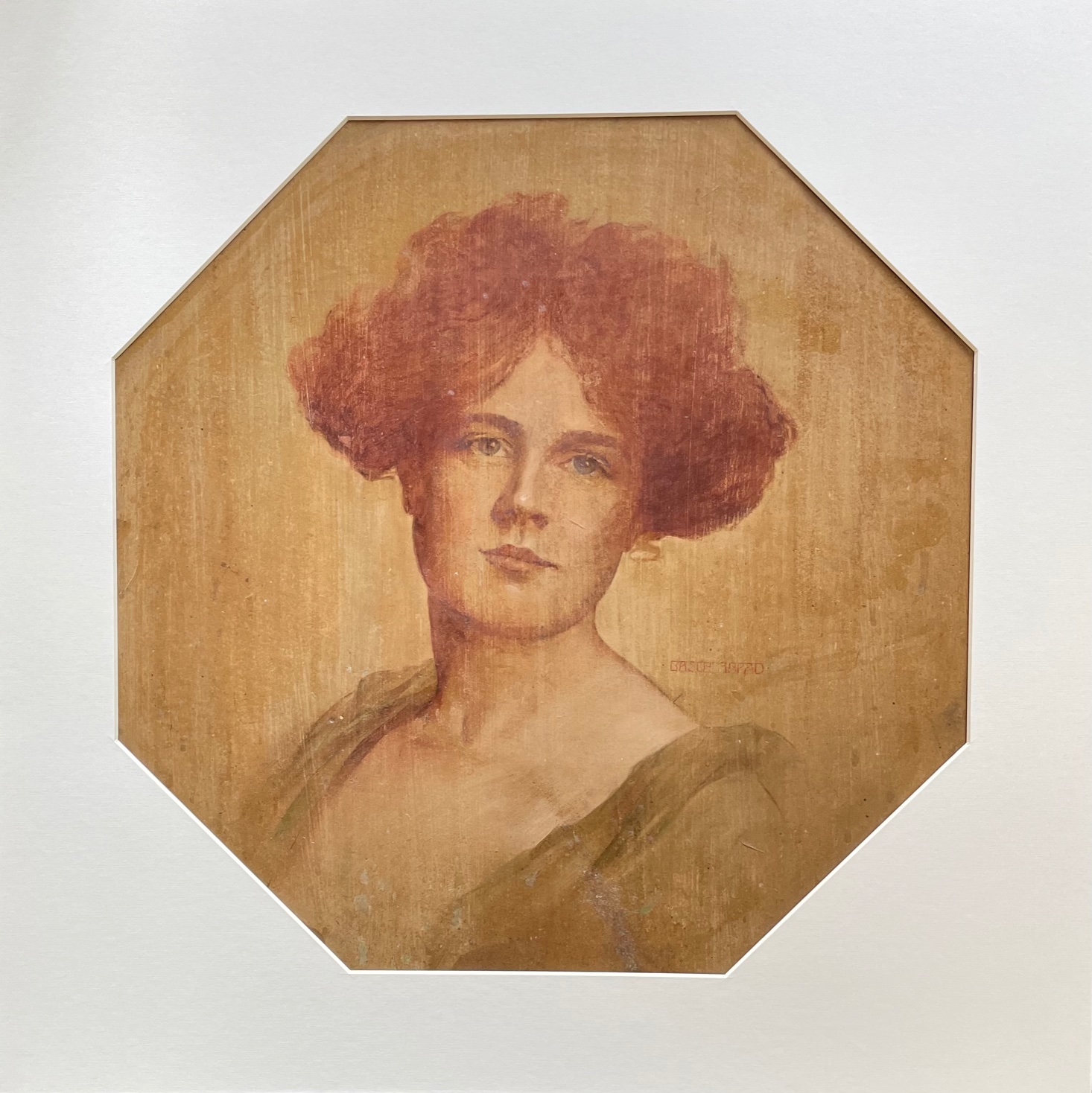 Private collection Hungary
Description
The pioneer of applied graphics was Árpád Basch, who studied art at Simon Hollósy's private school in Munich, and after returning home he enrolled at the Budapest College of Fine Arts, where his master was Bertalan Karlovszky. After his studies, he continued his education in the French capital Paris, under the hands of painter Jean Paul Laurens, but also turned up to study in Italy. Árpád Basch finally returned home in 1896 from his several-year study trip.
He is only sixteen years old when his first painting is exhibited in the Art Gallery. At the beginning of his creative career, he dealt with watercolor painting and graphics, as well as poster design. "I spent a few years in decorative painting and poster art. (...) In England, I have set up as an example to be followed how a decorative effect can be achieved by faithfully reproducing nature. Most of my graphics were requested for the International Exhibition at Crystal Palace, "he later wrote in his autobiography.
Basch's Jugenstil-like portrait is certainly an early work, as the artist was later more interested in the problems of painting. The contour of the female portrait drawn in the center of the octagonal (octogon) cardboard, the head posture and rotating torso of the model are Art Nouveau-inspired. The determined young woman looks at us confidently, her deeply cleaved outfit, yet her delicate features radiate soft femininity. Drawn with red chalk, among other things, the lifelike and beautiful face is Basch's knowledge of unparalleled technique, but it also reflects well the female ideal of being aware of the beauty of the era.
Details
Artist
Basch, Árpád (1873 - 1945)
Technique
mixed technique, board
Year of creation
around 1900
Signed
signed: Basch Árpád
Condition
Packaging and free Shipping

With 25 years of experience in shipping Art worldwide, we provide safe packaging and shipping to our customers. Shipping and packaging are free of charge only if the list price shown on our website is accepted without discount or lower offers.

Shipping of etchings, lithographs and prints comes usually in tubes without the frame to be safe

For Shipping of paintings and sculptures we provide individually created wood boxes
The fine photography is packaged in safety boxes

All our packages we ship are insured (all risk)