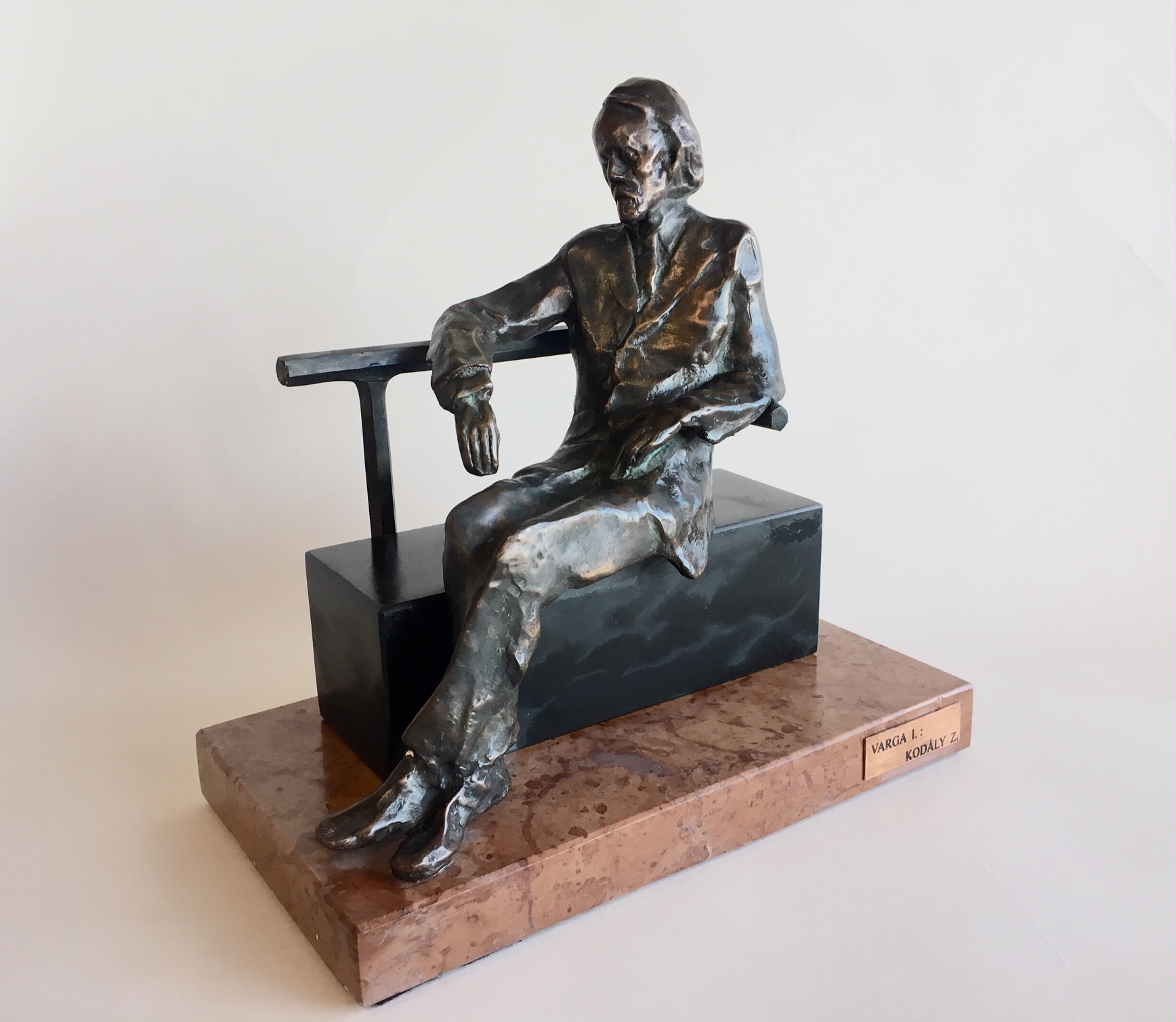 sold to a private collection (UK)
Description
Zoltán Kodály (1882–1967) was one of the most defining figures for the hungarian musical life, also he founded the education of the modern music. For the composer 100th birth anniversary Imre Varga created the public statue, which was originally set up in 1982 in Budapest, next to the Vienna gate (Buda Castle). After restauration, the statue was located to the Püspökkert ("Bishop's-garden") in 2003, than in 2016 was placed back to the Europa Park.
The unique piece represents Kodály, it is the small version of the public sculpture.

Details
Artist
Varga, Imre (1923 - 2019)
Provenance
from hungarian private collection
Packaging and free Shipping

With 25 years of experience in shipping Art worldwide, we provide safe packaging and shipping to our customers. Shipping and packaging are free of charge only if the list price shown on our website is accepted without discount or lower offers.

Shipping of etchings, lithographs and prints comes usually in tubes without the frame to be safe

For Shipping of paintings and sculptures we provide individually created wood boxes
The fine photography is packaged in safety boxes

All our packages we ship are insured (all risk)