Csaba Rékassy (1937-1989)
2013. December 02. - December 31.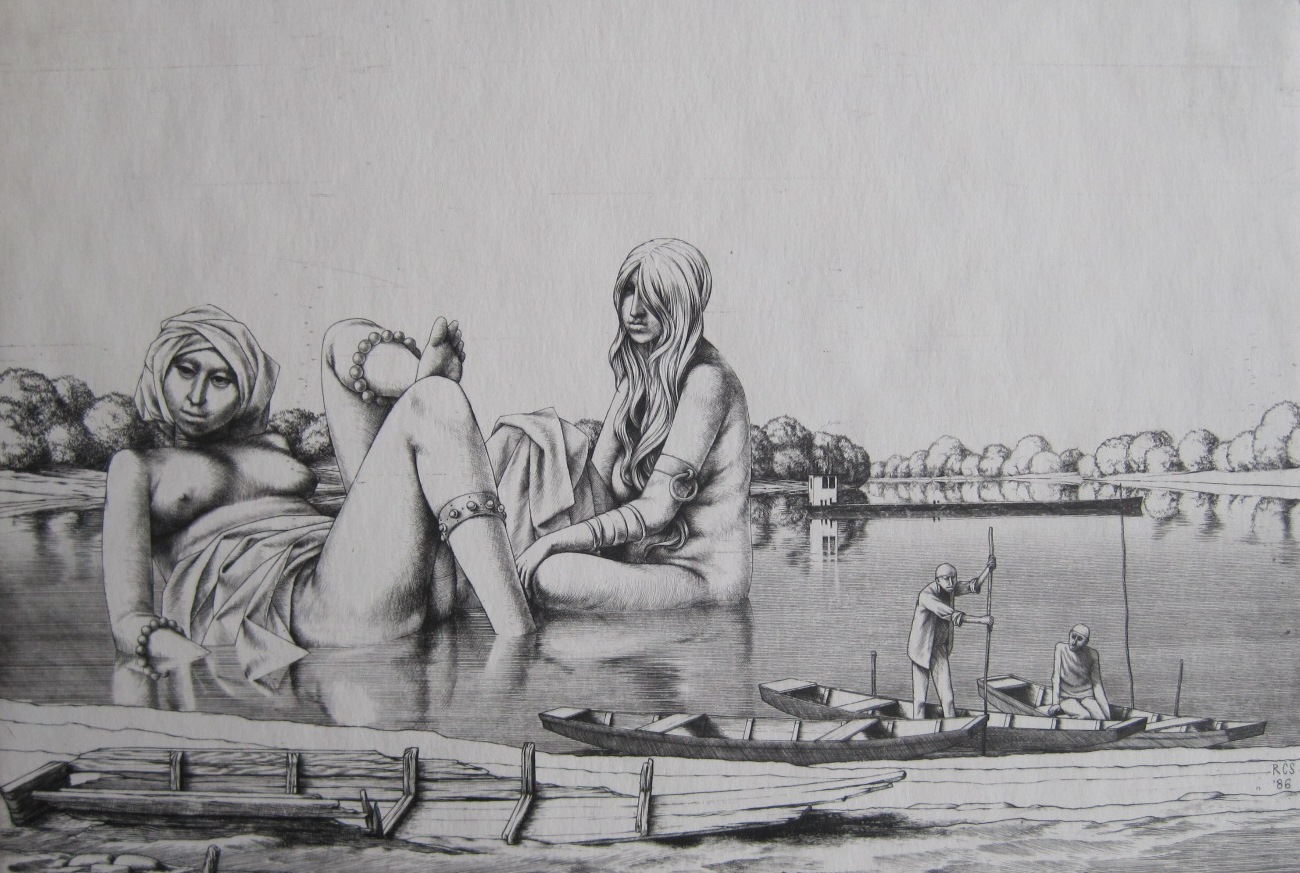 We celebrate our gallery's 60th anniversary with a special programme. Our graphical exhibition series presents each month works by a different graphical artist.
His works are characterised by the granted virtuosity, the absolut knowledge of the etching technique and the classical artistic interpretation of it. Most of the time his works are very complex, they consist of numerous details. Thus the meticulousness is not disturbing, the viewer is asked to follow the composition of the interlinked details with great attention. The images often show playfullness, humour and irony. Through the free fantasy motives, which fit or normally would not fit are combined. As some kind of distorting mirror. As recurring themes we can see human character traits in mythological scenes. The observes is faced with tiny mistakes we make, minor "sins". Main themes are also the respect for the artist and the artistic work and at the same time the self-irony of the spirit of time. For his witty and at the same time serious arworks, the artist has been awarded the Munkácsy-award in 1972.
Impressions from the exhibiton