József Somogyi (1916-1993) memorial exhibition
2016. June 09. - July 10.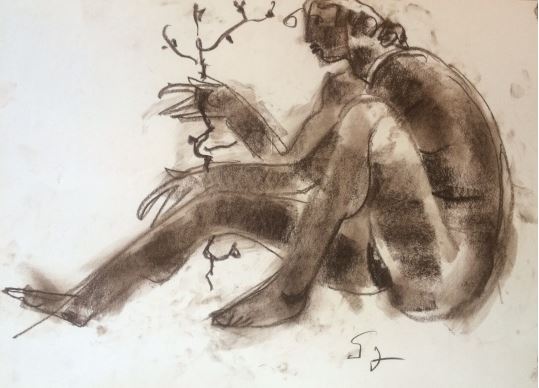 József Somogyi the prominent master of the hungarian sculpture, would have been 100 years old ths year on 9th of June. He worked in a variety of genres of sculpture, but the major part of his work are more than fifty statues made for the public. The essential characteristic of his sculpture are the skeleton-like representation and the structuring. Next to his bronze constructed works, which made for the public by the order of state, the secular and sacred circle sculpture, the bronze statuettes, as well as reliefs and medals and the varied technique of drawings also means important part of his works.
At the same time with the retrospective exhibition organized by the statal Vigadó Gallery, our gallery present you the master's selected drawings for the first time in a private show and make them in this way avaible for the private collectors. With the help of the Somogyi heirs along with his unique drawings we make also avaible a rare pyrogranite sculpture which made in his late creative period.
Impressions from the exhibiton