The Budapest of Márton Takáts
2018. February 23. - March 11.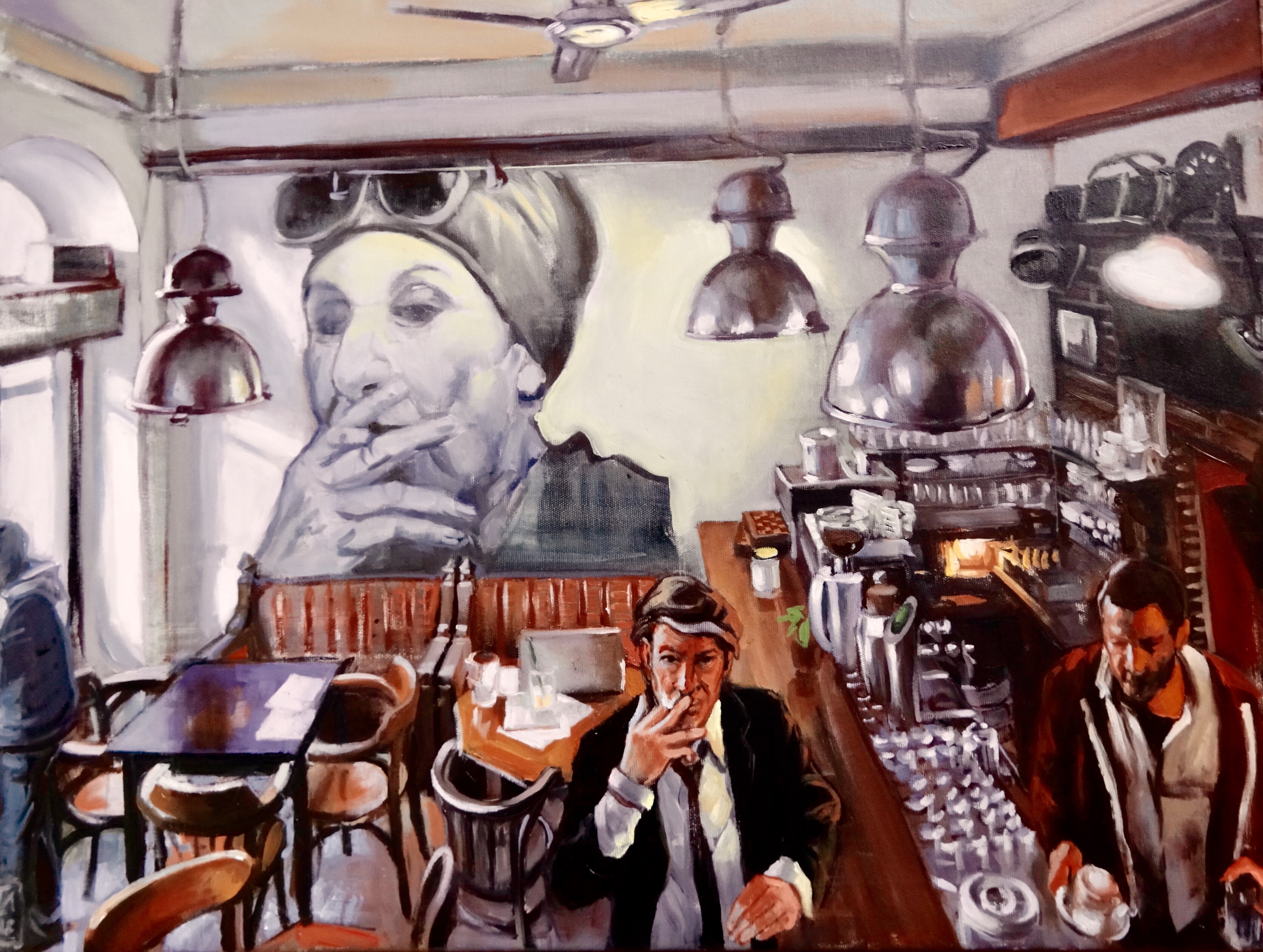 Márton Takáts has worked also with graphics before but since a longer time his paintings got more known to a broader audience aswell - with this exhibition we do show his latest creations in paintings. This time he invites us through his own unique stlye, to discover people and personalities in Budapest locations like Streets, Bars and Cafés. In this way he wants to make us see the locations with a different eye, like a person can change a location and the other way around.
"Huge responsibility for the formation of the gap between the creator and the receiver and for the fact that the European society is entirely insensible of its own temporary art is attached to the present artistic trends striving for exclusivity, which in Duchamp's spirit, denying the traditional ways of fine arts, have made the events in the artistic world uninterpretable for spectators.
I believe that due to the permanent change in attitude taking place in the history of art the progressive power is exactly hidden in the figurative art blamed earlier which always characterizes the avantgarde of a certain epoch, and which is able to bridge the gap in communication mentioned above". (Márton Takats about contemporary art).
Impressions from the exhibiton