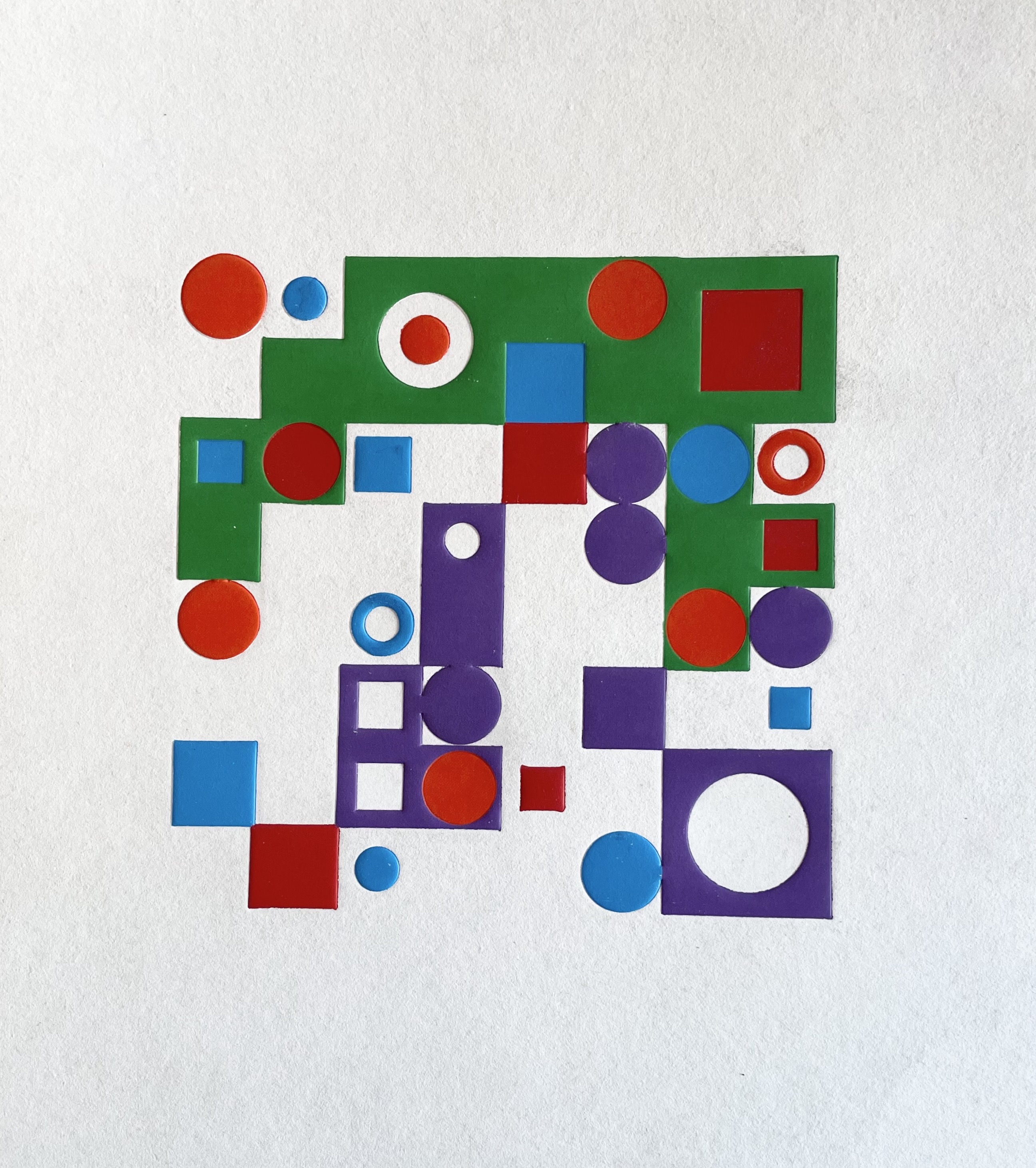 Private collection Hungary
Description
Victor Vasarely, born in Pécs, was the spiritual leader of op-art, or art, and is referred to by art history as the "pope" of the trend through both his oeuvre and his many theoretical works. During his art studies, he became acquainted with the basics of traditional academic painting and later became a member of the Sándor Bortnyik Workshop, which is formally close to the Bauhaus world. . His search for an artistic path finally ended in 1947, when he found the best way to express himself in the context of op art.
Vasarely relaunched his optical and kinetic studies around the 1950s. At first, he superimposed drawings on different transparent materials, and later made double moving structures in white and black.
His main themes include squares, rhombuses, cubes, and concentric circles with a plastic effect, as in one of his late works entitled Euclid 5.
On the embossing "applied" on a paper base, we can see the colorful geometric shapes resting on and next to each other: squares and circles that seem to move almost. And indeed, as we take a closer look at Vasarely's work, these geometric shapes actually move here and there. It is no coincidence that Vasarely's work was named after the Egyptian Hellenistic mathematician, who was also mentioned as the father of geometry and to whose name several mathematical theses (Euclidean geometry, Elements) can be linked.
The artist is familiar with eight low-numbered reliefs of the same type as Euclid 5, all of which are also listed in the artist's graphic oeuvre.
Details
Artist
Vasarely, Victor (1906 - 1997)
Title
Euclides V. - Celona
Technique
silkscreen print, embossing, paper
Year of creation
1980-ies
Condition
Packaging and free Shipping

With 25 years of experience in shipping Art worldwide, we provide safe packaging and shipping to our customers. Shipping and packaging are free of charge only if the list price shown on our website is accepted without discount or lower offers.

Shipping of etchings, lithographs and prints comes usually in tubes without the frame to be safe

For Shipping of paintings and sculptures we provide individually created wood boxes
The fine photography is packaged in safety boxes

All our packages we ship are insured (all risk)