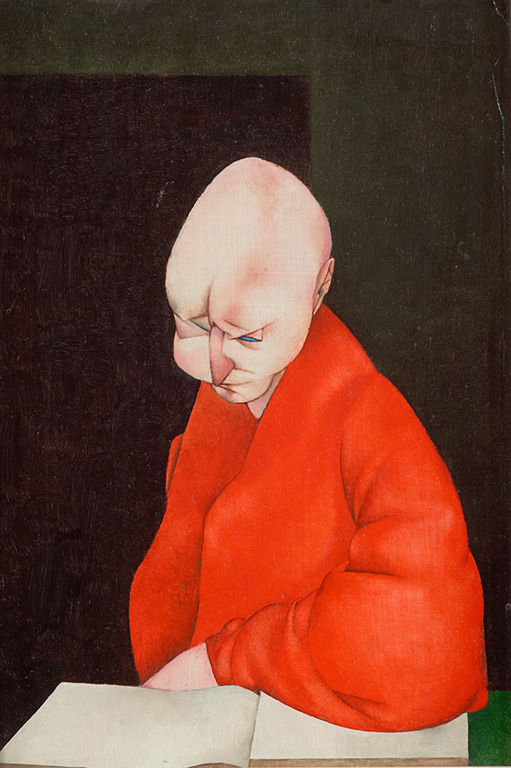 Private collection Hungary
Description
Tibor Kiss learned to draw and paint at a very young age, from the age of twelve, and later attended the Budapest High School of Fine Arts. Due to his knowledge of solid foundations and his love of painting, there was no question that he would lead his way to the painting department of the College of Fine Arts, where he was able to learn all the ins and outs of the fine arts branch as a student of Pál Gerzson. )
According to him, his work was influenced by Velazquez's painting. "In Velazquez's painting, he was captivated by what the XX. century painting remained indebted, that is, that the depicted painting was extremely depressed, and that the greatest works of the century did not originate in this region. Velazquez is not realistic, nor is it the opposite of it, but there are realistic elements in it, and there are completely arbitrary, individual painting moments in it that cannot be seen, says Kiss, who creates his paintings using traditional painting techniques based on drawing knowledge.
He also produced his traditional work oil on canvas called Rufus (1978), which he attended at the College of Fine Arts when he was still in college (1975-1979). At the heart of his composition is a tar-headed man wearing a red robe, resting under his bent elbow with an open book, studying the blank pages. The identity of Tibort Kiss's figure, as in the title, is well known, as we see nothing but one of the most outstanding representatives of the eclectic medical school, Rufus of Ephesus. The Greek "doctor" living in Alexandria was very familiar with his early medical literature, writing a number of works on diatetics, pathology, or anatomy. with objects that were completely different from the college's boredom-known models, Rufus faithfully reproduces the deeply grooved features of an already old man, yet Kiss's figure, drawn with thin, "delicate" lines, shows a kind of cubist and geometric distortion.
In his work, Tibor Kiss uses both dark and bright colors. The dark green and black background unfolding behind Rufus contrasts sharply with the title character's red dress and the white pages of an open book that the doctor reads in depth.
Details
Artist
Kiss, Tibor (1955 - 2015)
Packaging and free Shipping

With 25 years of experience in shipping Art worldwide, we provide safe packaging and shipping to our customers. Shipping and packaging are free of charge only if the list price shown on our website is accepted without discount or lower offers.

Shipping of etchings, lithographs and prints comes usually in tubes without the frame to be safe

For Shipping of paintings and sculptures we provide individually created wood boxes
The fine photography is packaged in safety boxes

All our packages we ship are insured (all risk)