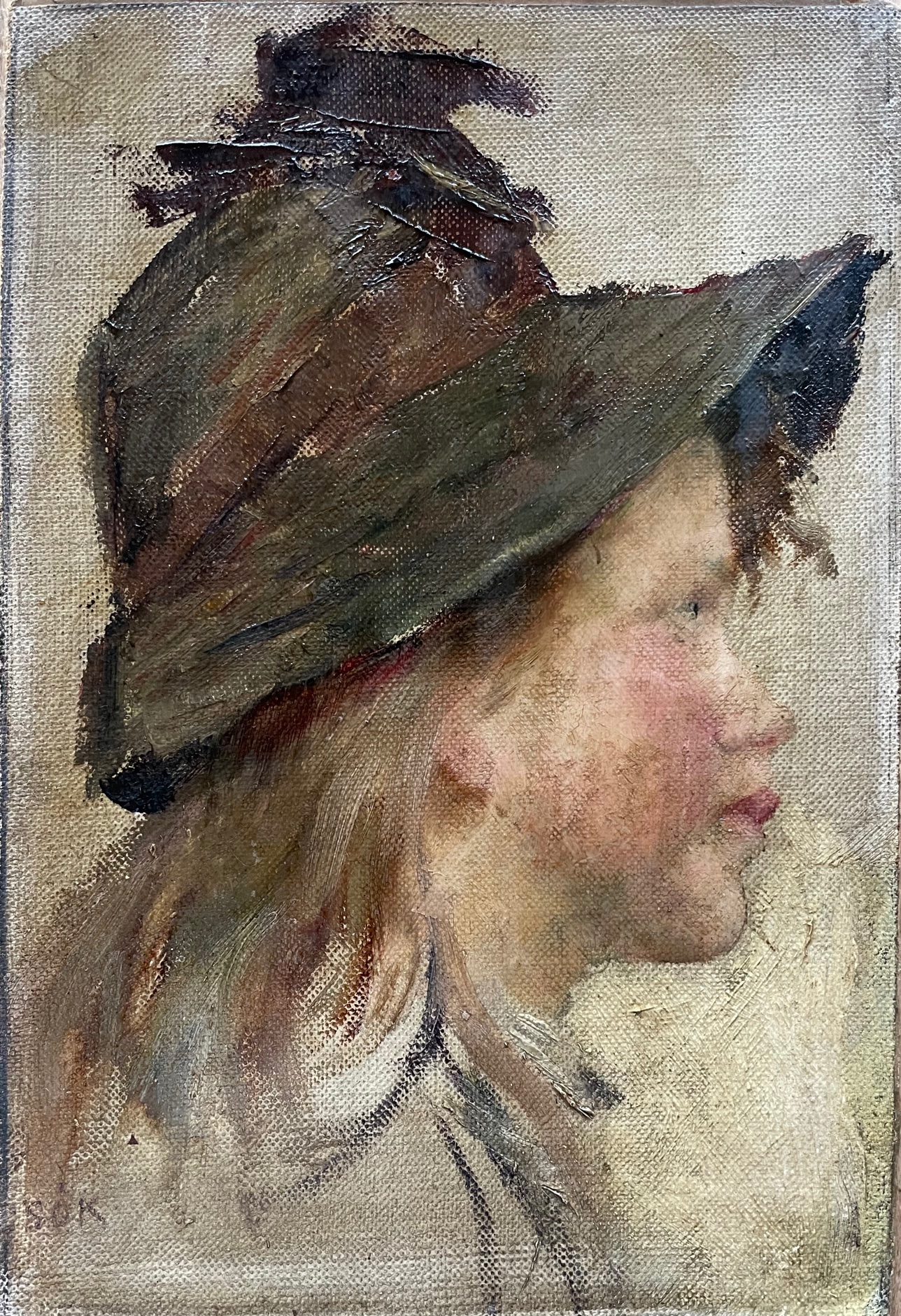 Private collection Hungary
Description
István Csók was an excellent artist and one of the leading figures of modern Hungarian plein air painting. He also studied Munich and the citadel of art, Paris, where he studied at the Budapest School of Design, where he continued his education at the famous Julian Academy. Already during his studies in Munich, he became friends with Simon Hollósy, and soon after the establishment of the artists' colony he also visited Baia Mare. His seat, however, became Paris, where he settled in 1903. However, during his busy life he did not always stay in the French capital, took part in the jubilee exhibition of the people of Nagybánya (1912) and was then appointed a teacher at the College of Fine Arts.
His early works are characterized by the subtle naturalism of Bastien Lepage and Dagnan Bouveret, his paintings at this time similar to the patchwork of post-Impressionists, and his colors similar to the unmixed brilliance of Impressionists. At the same time, Kiss was attracted to historical scenes, and he made one of his best-known paintings for the millennium, Elizabeth Báthory (1895). In 1897 he worked at the artists' colony in Nagybánya, but his art developed in parallel with the plein air aspirations there. His paintings gradually became colorful, and many of them used elements of folk art. But we must not forget his dissolved still lifes and character portraits at Lake Balaton, the best known of which was made of the daughter of Juliett (commonly known as Züzü).
The "Women's Study Head" certainly depicts the master's daughter. István Csók's so-called Züzü cycle lasted from 1910 to 1925, during which time he made 13 paintings of his little girl's own world as a child. in a fashionable hat tied with a brownish-gray ribbon, as soon as he looks in front of him with a serious look in half-profile, his red succulent face is childishly charming, reflecting his innocence.
Details
Artist
Csók, István (1865 - 1961)
Year of creation
around 1920
Condition
Packaging and free Shipping

With 25 years of experience in shipping Art worldwide, we provide safe packaging and shipping to our customers. Shipping and packaging are free of charge only if the list price shown on our website is accepted without discount or lower offers.

Shipping of etchings, lithographs and prints comes usually in tubes without the frame to be safe

For Shipping of paintings and sculptures we provide individually created wood boxes
The fine photography is packaged in safety boxes

All our packages we ship are insured (all risk)