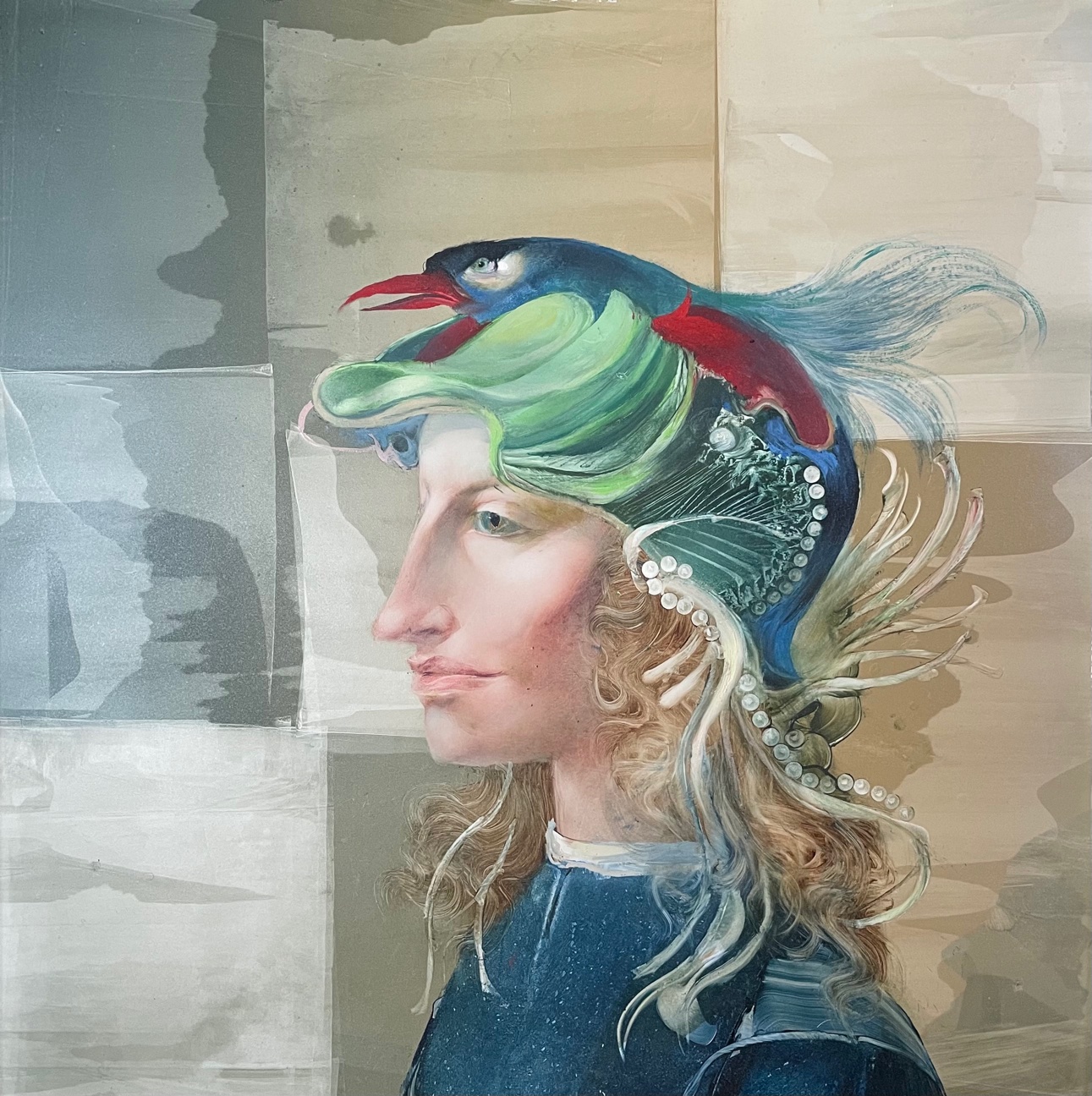 Private collection Hungary
Description
Endre Szász, who draws on the technique of classical masters and combines it with surreal elements, soon became a widely recognized painter. From 1970 he lived as a Hungarian citizen in Toronto and then in the United States, where he also gained great popularity. The artist, who studied at István Szőnyi, worked on book illustrations for almost ten years, while developing his special cold-needle etching technique, with which he also made his first successful graphic works. From the 1960s onwards, he also became more and more involved in painting, which is the backbone of his art, and from which his works based on the applied graphic and other technical solutions of Saxony feed and grow.
The figurative images of the artist reveal the aggastians, strange monks, nightmares and ghosts, mysterious and mysterious female figures who carry the wisdom of the world, just as the female figure in "Lady in a Bird Hat" radiates mystery.
This female figure can be seen in the half-profile, as if she had "dropped" from a fantasy world into the picture of the master. Although we see a background reminiscent of chessboard fields behind it, the emphasis is on the Saxon model's strong color scheme, the vivid figure, which is mostly blue, green, and red in color, in sharp contrast to the pale "checkered" background behind it.
Endre Szász's symbolism and the oil painting moving on the border of the surreal and its rich formal and technical solution show how well he understood the language of painting in addition to his graphic work as an artist.
Details
Artist
Szász, Endre (1926 - 2003)
Title
Woman with exotic bird
Signed
Condition
Packaging and free Shipping

With 25 years of experience in shipping Art worldwide, we provide safe packaging and shipping to our customers. Shipping and packaging are free of charge only if the list price shown on our website is accepted without discount or lower offers.

Shipping of etchings, lithographs and prints comes usually in tubes without the frame to be safe

For Shipping of paintings and sculptures we provide individually created wood boxes
The fine photography is packaged in safety boxes

All our packages we ship are insured (all risk)