Béla Czene (1911-1999) - a selection from the legacy
2011. October 13. - October 23.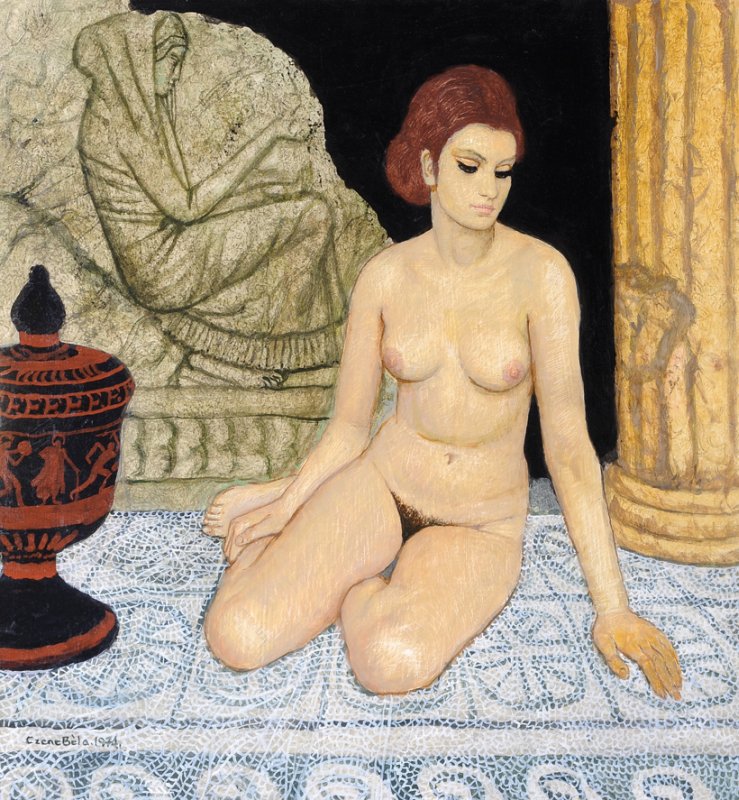 The exhibition of fall 2011 in the Koller Gallery offers a selection of drawings and paintings of the painter Béla Czene. The uniqueness of the exhibition is the fact that not the whole, very rich œuvre is shown, with all its fine transitions of the artist's creative periods, but a single thematic thread, the painted and drawn nude, as well as some works embracing the oeuvre. Béla Czene, growing up with the ideals and traditions of the antiquity and the renaissance and later influenced by the "Roman school", developed his very own method of drawing and painting. In the frame of the exhibition in the Koller Gallery, the thirty graphical works are presented for the first time to the public and together with the paintings they give mainly an insight to the creative period of Béla Czene after World War II. Characteristic themes are nude paintings, family portraits, streets filled with billboards, scenes in a coffeehouse or at the beach. The influence of the "Roman school" can be notices sometimes more, sometimes less (clear neoclassical compositions, kind of offish representation of the figures), or rather some moments of the paintings still show the affinity to the Roman– Greek World.
Exhibited artworks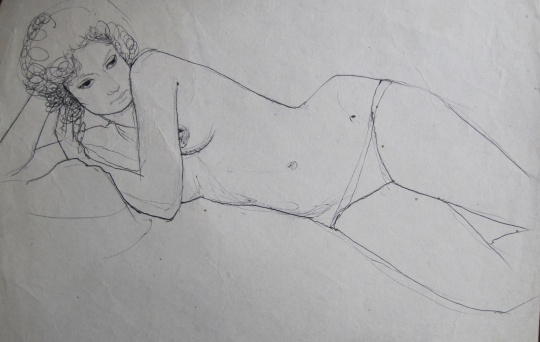 Czene, Béla
-
Lying woman
sold to a private collection (UK)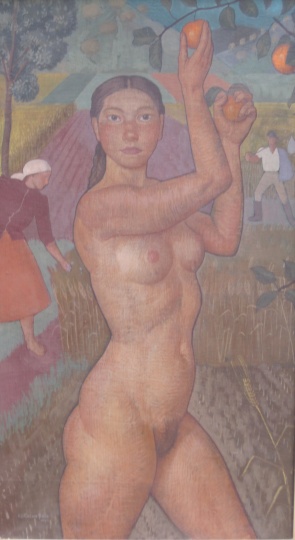 Czene, Béla
-
Summer
Czene Béla legacy
Impressions from the exhibiton