Borsos Miklós: Drawings
2014. February 15. - March 16.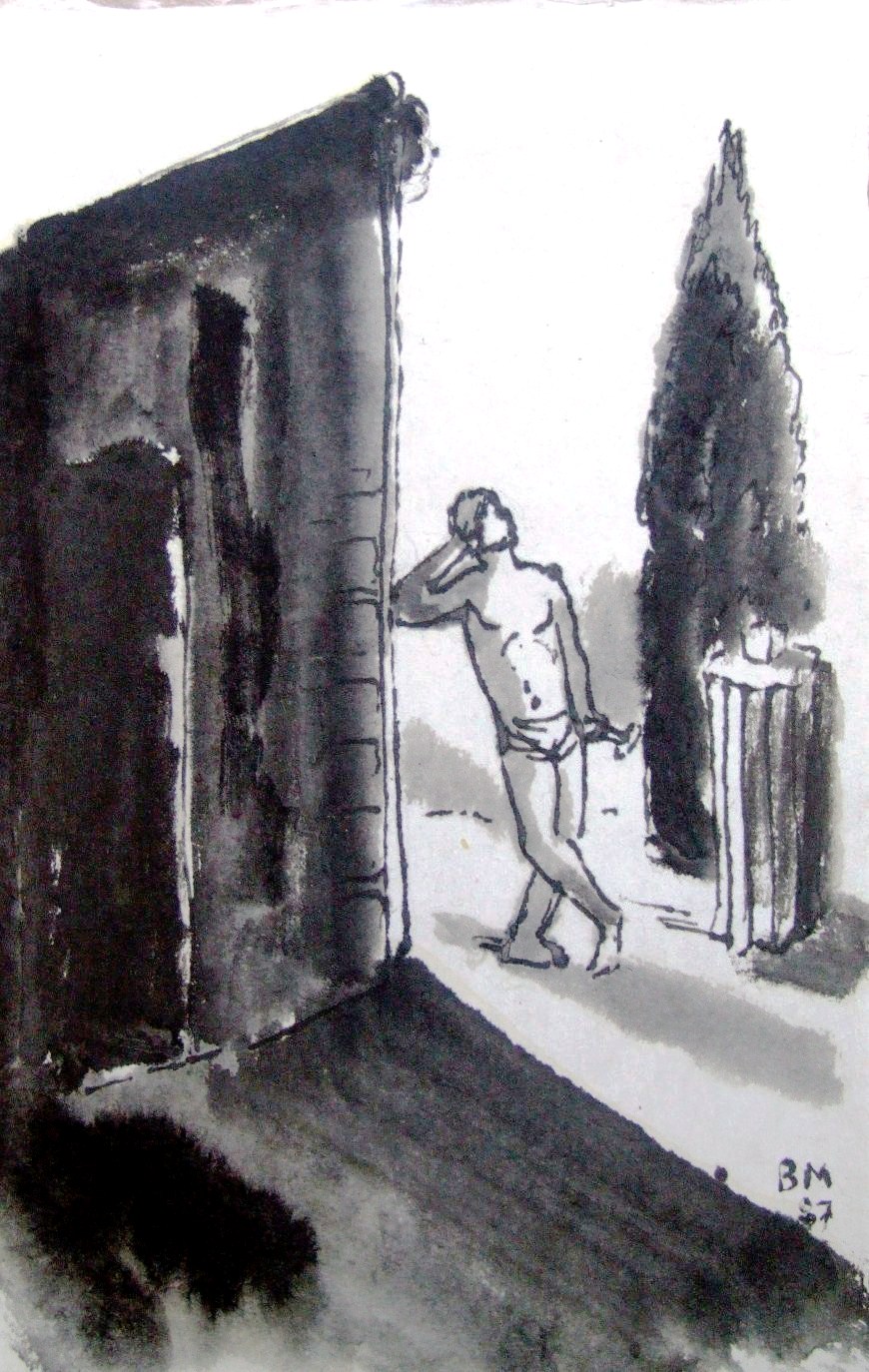 In 1929 Miklós Borsos began his studies at the Fine Art School, as a student of Oszkár Glatz, but a few months later he traveled to Florence where the renaissance art had a great influence on him.
He appeared first as a painter in 1924 at an exhibition in Győr, but then turned quickly into a sculptor. He also produced etchings, drawing, but mostly sculptures out of copper, wood, bronze and stone too. After the war, he moved to Budapest. Between 1945-1960 he was a teacher at the Academy of Applied Arts and between 1981-1986 at the Academy of Fine Arts. He received numerous highest awards: Munkácsy-Award (1954), Kossuth-Award (1957), Merited artist (1962), Outstanding Artist (1972). In 1963 he travelled London where he met Henry Moore and in 1966 he participated at the Venice Biennale. In 1979 a continous exhibition with his works was opened in Győr. He has also numerous artworks in the Hungarian National Gallery.
The exhibition shows the artist's drawings from a private collection, mostly done on walnut stain and ink on paper, created in different periods.
Impressions from the exhibiton