István Orosz and Guntars Sietiņš
2014. September 18. - October 05.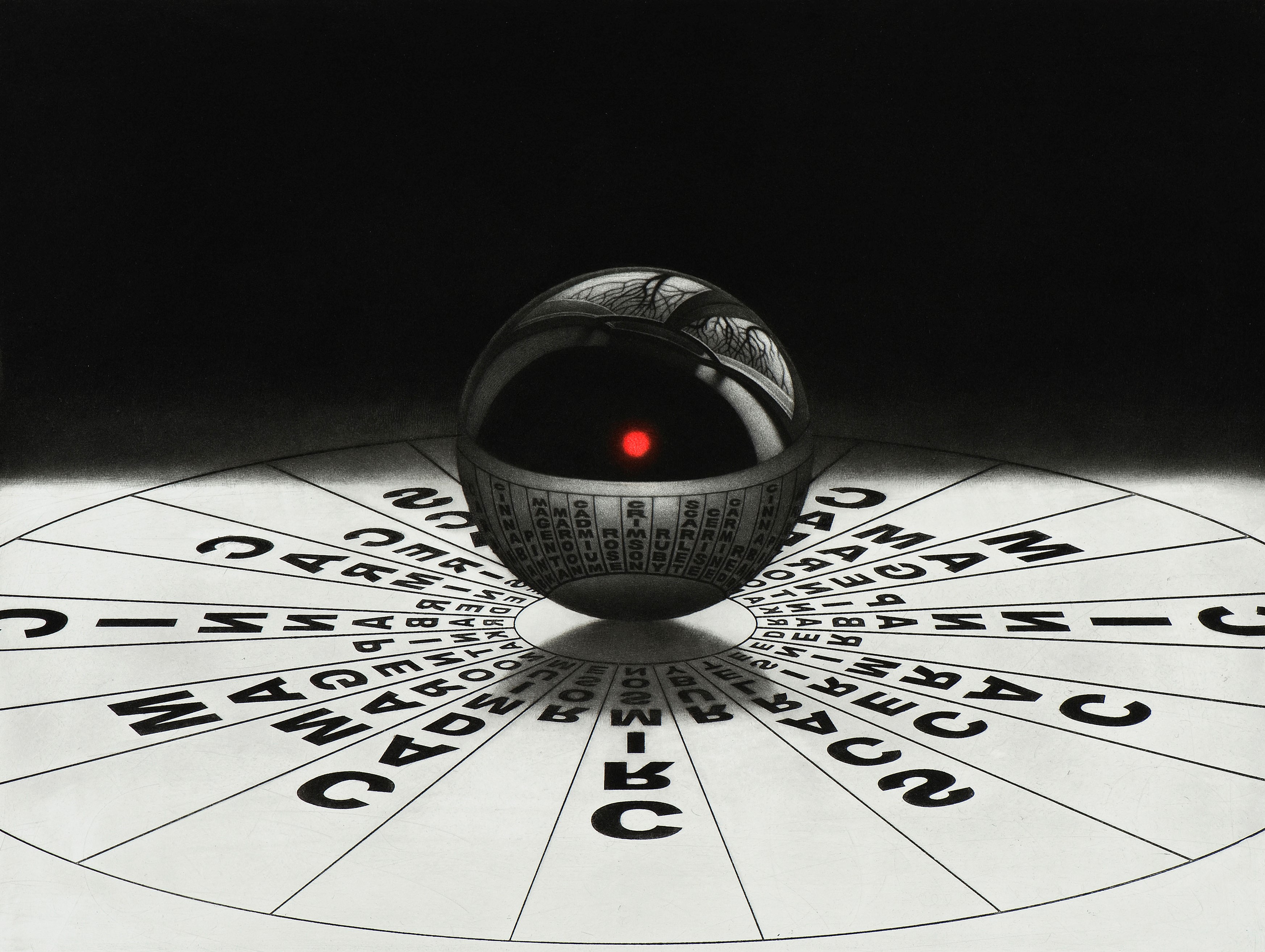 In Latvian contemporary graphical art, Guntars Sietins (born in 1962) is the most important master, who chooses to work in a complex and time-consuming technique of mezzotint. His black and white compositions with relative landscapes and somewhere between heaven and earth levitating items balls, numbers and letters have earned him high acclaim and recognition not only in Latvia, but also in numerous international exhibitions.
Guntars Sietins is the Head of the Department of Graphic Art of the Latvian Academy of Arts and we show his works for the first time in Hungary.
The Merited Artist István Orosz, who recently recieved the Munkácsy Mihály award, is a graphic artist, painter and animated film director in one person. He is the creator of autonomic and applied graphical works with fine, philosophical and often surreal representations. He is a master of the changing perspectives, mirroring and metamorphoses, of hideouts, appearances and playful, passionate elements. His works show the high standards of the old masters, their graphical bravura. To see the invitation click here
Impressions from the exhibiton